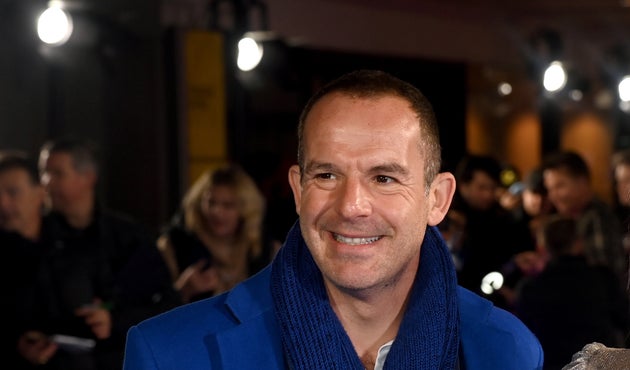 Martin Lewis, known for his website MoneySavingExpert.com
Martin Lewis has revealed that his application to join the House of Lords was turned down after he was "honest" in the interview process.
Financial journalist Lewis has become a household name due to his cost-cutting advice over the years, but has gained further prominence recently due to his attempts to reduce the hike in energy prices with regulator Ofgem.
Speaking to BBC journalist and host of Political Thinking Nick Robinson, the Money Saving Expert explained that he "just got turned down again a couple of weeks ago" by the House of Lords appointment commission.
He explained: "I was much more annoyed the last time, because I did this really silly thing where I was honest in the interview."
Lewis said he always wants "to be open and transparent", although he admitted he "hadn't spoken about it before" Robinson pressed him on it on Thursday.
Lewis explained that the Lords sits from around 3:00 until 10:00 on a Monday, Tuesday and Wednesday.
"I said to them, look I need to be straight with you in terms of the hours I can give," the Money Saving Expert said.
″I″m very busy with my job but most importantly I have a nine-year-old daughter and until she's 13, my most important job from 6.30 until 8 at night is to be with her and put her to bed, maybe until she's 12, whatever. I don't know.
″So I would see my role as being learning for three to five years, with limited input, and then gradually over the next five to 10 years, committing more and more time to the House of Lords if I become a cross-bench peer less time to everything else."
He claimed he received "very good feedback" from the panel, but suggested that admission was a "stumbling block" which stopped him from getting the role.
"Although they have invited me to apply again in future," Lewis added.
As Robinson said he could have been Lord Lewis, the journalist replied: "It's not about the title – but I've spent so much time giving evidence in politics."
The host said: "You're being very reasonable about this, Martin Lewis, is there a bit of you that thinks they are as idiotic as the BBC who looked at you as a young producer and held you back?"
Lewis said no, because …read more
Source:: The Huffington Post – UK Tec