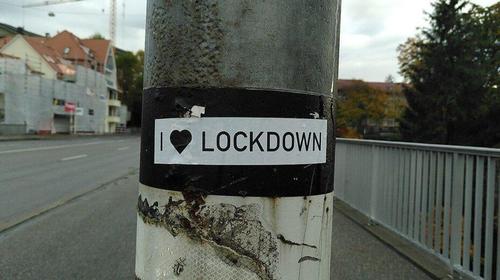 The Lesson Of COVID: When People Are Anxious, Isolated, & Hopeless; They're Less Ready To Think Critically
Authored by Jonathan Cook via MintPressNews.com,
When I criticize meddling in Syria by Britain and America, or their backing of groups there that elsewhere are considered terrorists, it does not follow that I am, therefore, a cheerleader for the dictatorship of Bashar Assad or that I think that Syrians should be denied a better political system. Similarly, when I criticize Joe Biden or the Democratic party, it does not necessarily follow that I think Donald Trump would have made a better president.
A major goal of critical thinking is to stand outside tribal debates, where people are heavily invested in particular outcomes, and examine the ways debates have been framed. This is important because one of the main ways power expresses itself in our societies is through the construction of official narratives – usually through the billionaire-owned media – and the control and shaping of public debate.
You are being manipulated – propagandized – even before you engage with a topic if you look only at the substance of a debate and not at other issues: such as its timing, why the debate is taking place or why it has been allowed, what is not being mentioned or has been obscured, what is being emphasized, and what is being treated as dangerous or abhorrent.
If you want to be treated like a grown-up, an active and informed participant in your society rather than a blank sheet on which powerful interests are writing their own self-serving narratives, you need to be doing as much critical thinking as possible – and especially on the most important topics of the day.
Learning curve
The opportunity to become more informed and insightful about how debates are being framed, rather than what they are ostensibly about, has never been greater. Over the past decade, social media, even if the window it offered is rapidly shrinking, has allowed large numbers of us to discover for the first time those writers who, through their deeper familiarity with a specific topic and their consequent greater resistance to propaganda, can help us think more critically about all kinds of issues – Russia, Venezuela, Iran, Israel-Palestine, the list is endless.
This has been a steep learning curve for most of us. It has been especially useful in helping …read more
Source:: Zerohedge.com
(Visited 1 times, 1 visits today)