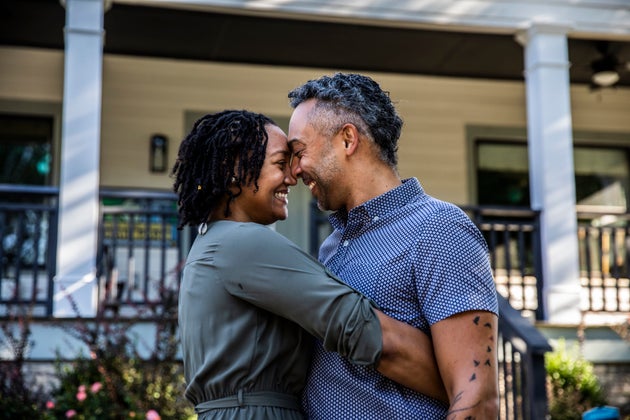 You're reading If This Is The Year, a series of guides to tackling those big life goals the pandemic has put on hold – with the help of experts, we're breaking things down into more manageable steps to take in 2022.
It's a new year, 2021 is over and we can finally explore what we'd like accomplish in 2022. Even if you aren't the type of person to write down yearly goals, everyone has an idea of what they'd like to achieve within a year. But how do you achieve a goal that seems difficult to accomplish? Or even out of your hands? 
A lot of people won't admit it, but finding the right partner is on the top of many people's lists. When it comes to love, many people would rather it just happen out of the blue than go out and seek a partner.
We're all for single empowerment, but the truth is, wanting to be in a stable relationship is valid, too. However, Stefan Walters, who is a psychotherapist and British Association for Counselling and Psychotherapy member, says we shouldn't focus too much on "getting into a long term relationship" as this would involve a lot of fortune telling.
"Instead, focus on creating a positive headspace for yourself, where you can feel secure and certain of your own priorities," he tells HuffPost UK.
If we want to get into the right headspace for a relationship, Walters suggests writing a "Love List" – a checklist of all the qualities you would look for in a mate.
"Try to be aware of them as you start to date and meet potential partners," he says. "As you meet people, you can start to ask questions about their vision for the future (eg. would they like to have children, own a property, go travelling, etc.) and see if it fits with your own, and whether you could potentially create a shared vision together." 
While you're getting too know new people, try not to put too much pressure on yourself. "Go into each date with an open mind and no pressure, not being too outcome-focused, but just focusing on the connection in the moment and seeing if there's an authentic spark to build from," Walters adds. 
If you meet or date someone and it doesn't' go exactly how you planned, Walters says there's always something to be gained, not lost: "Every failed connection gives you more …read more
Source:: The Huffington Post – UK Tec
(Visited 1 times, 1 visits today)