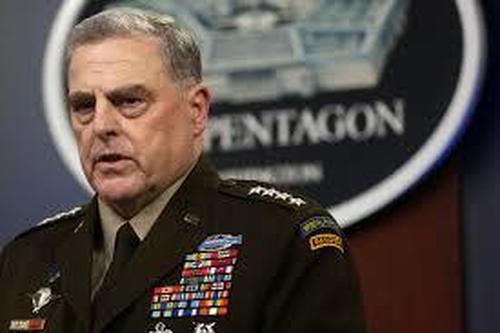 Should General Milley Be Relieved Of Duty?
Authored by Daniel Davis via 19fortyfive.com,
The Washington Post published a bombshell report on Tuesday that claims the Chairman of the Joint Chiefs of Staff, Gen. Mark A. Milley, took it upon himself to reach out to our greatest potential rival, China, and offer to give them advance warning of U.S. military action directed against them. Though far from the only violation of Milley's oath of office revealed in the article, that is enough to warrant the president immediately relieving Milley of duty.
The Post article provided excerpts ahead of the release of the upcoming book "Peril" by Bob Woodard and Robert Costa chronicling the final act of the Trump presidency and the first six months of the Biden Administration. The most explosive revelation from the excerpt was the claim that Milley bypassed the White House and took it on his own to engage with the commanding general of the Chinese military.
According to Woodward and Costa, Milley feared China might believe Trump would order the United States to attack. Instead of voicing concerns to the President, instead recommending actions that might assuage Beijing of such fears, Milley took matters into his own hands.
He called – without the knowledge of the president or Secretary of State – the commanding general of the Chinese People's Liberation Army. According to Woodward and Costa, Milley told his counterpart,
"General Li, you and I have known each other for now five years. If we're going to attack, I'm going to call you ahead of time. It's not going to be a surprise."
For those who don't like Trump thought his policy judgment was flawed, Milley could come across as a hero, as one who protected the country from an awful fate.
That would be shortsighted, however, and miss the true danger of allowing generals to take such powers upon themselves.
First, to the point itself, there is no evidence presented that Trump intended, much less took action to engage in a war with China, only that Milley was afraid he might. Thus, the Chairman took action by talking to our chief adversary for something that would never have happened.
Secondly, once a precedent has been set whereby a general or senior ranking official can get away with going rogue in defiance of a president, there is no going back – and would not be limited …read more
Source:: Zerohedge.com
(Visited 1 times, 1 visits today)