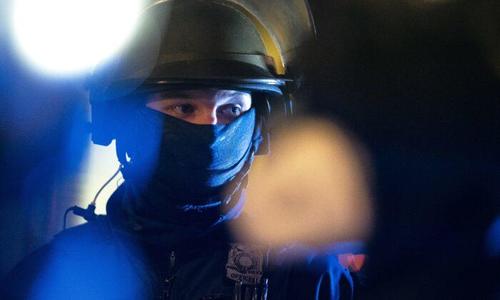 5-Minute-Plus Wait-Time For 911 Calls In Portland Amid Staff Shortages, Efforts To Defund Police
Authored by Katabella Roberts via The Epoch Times,
Portland residents calling 911 to report emergencies are facing a "dramatic increase" in hold times, with officials saying that the system has become "unmanageable" and is "broken."
According to The Oregonian, people dialing 911 are often left waiting over two minutes for their call to be answered, far longer than the national standard of 15 to 20 seconds.
People calling 911 to report a Sept. 4 shootout at a Pearl District restaurant and other emergencies in the following half-hour waited an average of more than 7.5 minutes before a dispatcher answered, The Oregonian reported, adding that this was just "the latest example of serious problems plaguing the city's emergency dispatch system."
Portland has dealt with unrest amid continuous riots that first broke out in the spring of 2020. Some of the people who have committed crimes are members of the far-left, anarcho-communist Antifa network. Others have identified as Black Lives Matter activists.
Bob Cozzie, director of Portland's Bureau of Emergency Communications, said his bureau answers about a million 911 calls a year, of which about 550,000 are emergency calls and 450,000 non-emergency calls.
Speaking of the dramatic increase in hold times, Cozzie called the situation "horrible", adding "There's no other way to state it." He noted that it was time for Oregon to start looking at other options and solutions to the increasing delays, such as routing non-emergency calls elsewhere.
Cozzie said that the agency's own statistics show an average hold time of a minute. But, it also shows a sharp rise in the number of 911 calls on hold for two minutes or longer starting in late spring and summer.
As per The Oregonian, 574 of the 911 calls in the city had to wait on hold for more than five minutes in July. This number is more than double that of May, when 221 calls waited that long, and is drastically more than in March, when only eight 911 calls took more than five minutes to answer.
Portland police officers walk past a fire started by a Molotov cocktail that a rioter hurled at them, in Portland, Oregon., on Sept. 23, 2020. (Nathan Howard/Getty Images)
Compared to 2020, Portland's Bureau of Emergency Communications has experienced a 20 to 45 percent increase in 911 calls, with residents making a total of 63,573 calls to 911 …read more
Source:: Zerohedge.com
(Visited 1 times, 1 visits today)