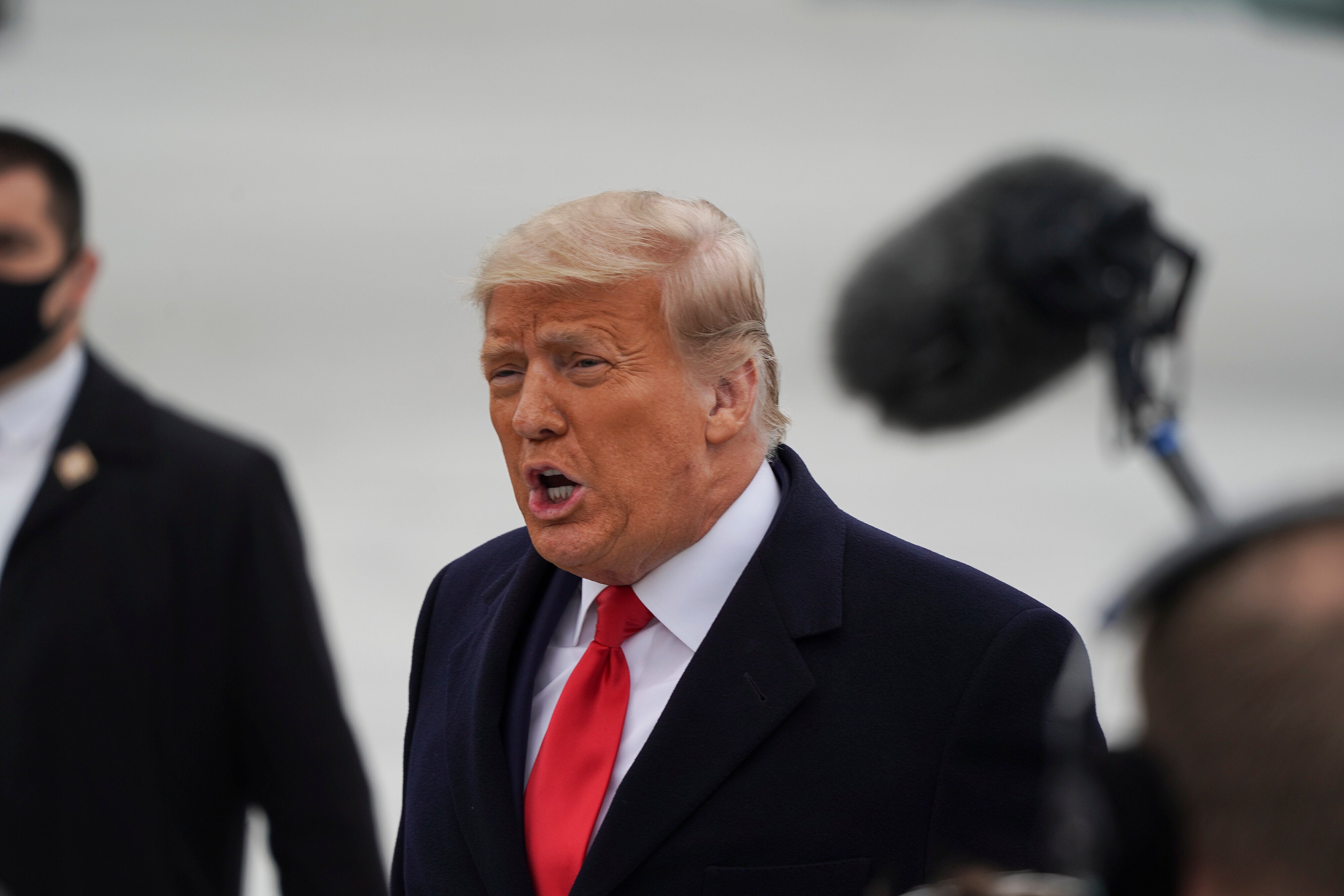 More Republicans are backing impeaching US president Donald Trump over his role inciting a mob of his supporters to attack the US Capitol.
Senior Republican congresswoman Liz Cheney joins two other members of the House – alongside John Katko and Adam Kinzinger – in saying she will vote in favour of impeachment.
"A violent mob attacked the United States Capitol to obstruct the process of our democracy and stop the counting of presidential electoral votes," Cheney said in a statement on Tuesday.
"The president of the United States summoned this mob, assembled the mob, and lit the flame of this attack. Everything that followed was his doing. None of this would have happened without the president."
Cheney said that Trump did not intervene to stop the violence, adding that there "has never been a greater betrayal by a president of the United States of his office and his oath to the constitution".
The House Republican Conference chair is the most prominent Republican to support impeachment.
The president has faced a growing chorus to resign or be removed following the riot in the halls of Congress, which left five people dead.
Earlier on Tuesday, the New York Times reported that Republican Senate majority leader Mitch McConnell has told those close to him that he believes Trump committed impeachable offences by supporting insurrectionists who violently attacked the US Capitol last week, an incredible shift in thinking as Democrats take steps to remove the president from office.
House Republican Conference Chair Liz Cheney makes a splash: "I will vote to impeach the President." pic.twitter.com/Dsk0KwPEsJ
— Jennifer Epstein (@jeneps) January 12, 2021
McConnell has privately indicated he is pleased with the Democrats' effort, The New York Times reported.
The senator excoriated the mob just hours after it attacked the Capitol, calling participants "thugs" and saying the chamber would not "bow to lawlessness or intimidation".
"The United States and the United States Congress have faced down much greater threats than the unhinged crowd we saw today," he said last Wednesday, just after the riot. "We have never been deterred before and we will not be deterred today. They tried to disrupt our democracy. They failed."
Democrats said on Monday that the House would vote on Wednesday to impeach Trump for the …read more
Source:: The Huffington Post – UK Tec
(Visited 4 times, 1 visits today)