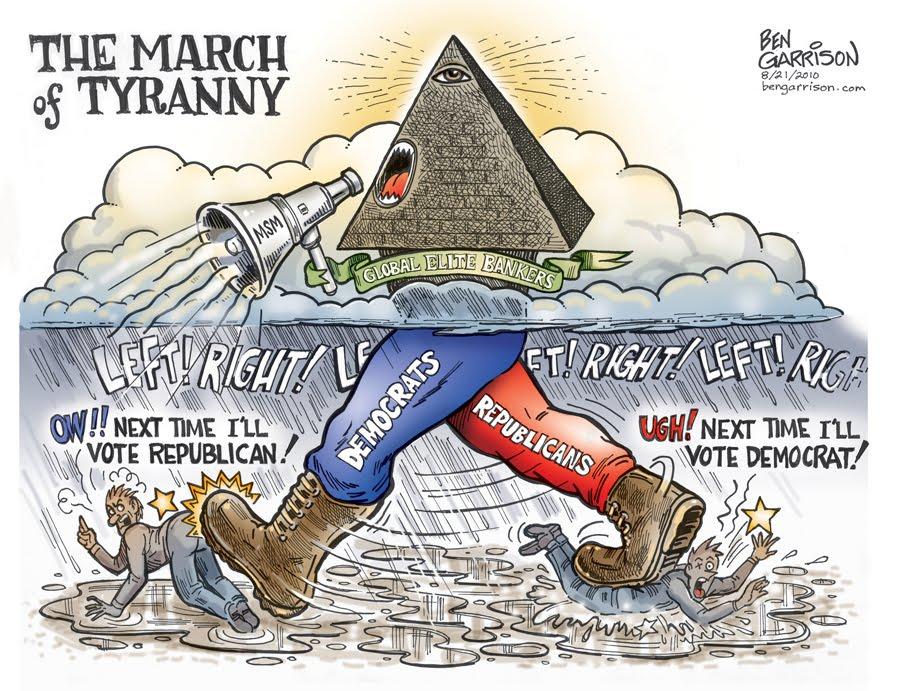 The 2020 Election Bamboozle: We Are All Victims Of The Deep State's Con Game
Tyler Durden
Thu, 10/15/2020 – 23:40
Authored by John Whitehead via The Rutherford Institute,
"We're run by the Pentagon, we're run by Madison Avenue, we're run by television, and as long as we accept those things and don't revolt we'll have to go along with the stream to the eventual avalanche… As long as we go out and buy stuff, we're at their mercy… We all live in a little Village. Your Village may be different from other people's Villages, but we are all prisoners."
– Patrick McGoohan
This is not an election.
This is a con game, a scam, a grift, a hustle, a bunko, a swindle, a flimflam, a gaffle, and a bamboozle.
In this carefully choreographed scheme to strip the American citizenry of our power and our rights, "we the people" are nothing more than marks, suckers, stooges, mugs, rubes, or gulls.
We are victims of the Deep State's confidence game.
Every confidence game has six essential stages:
1) the foundation to lay the groundwork for the illusion;
2) the approach whereby the victim is contacted;
3) the build-up to make the victim feel like they've got a vested interest in the outcome;
4) the corroboration (aided by third-party conspirators) to legitimize that the scammers are, in fact, on the up-and-up;
5) the pay-off, in which the victim gets to experience some small early "wins"; and
6) the "hurrah"— a sudden manufactured crisis or change of events that creates a sense of urgency.  
In this particular con game, every candidate dangled before us as some form of political savior—including Donald Trump and Joe Biden—is part of a long-running, elaborate scam intended to persuade us that, despite all appearances to the contrary, we live in a constitutional republic.
In this way, the voters are the dupes, the candidates are the shills, and as usual, it's the Deep State rigging the outcome.
Terrorist attacks, pandemics, civil unrest: these are all manipulated crises that add to the sense of urgency and help us feel invested in the outcome of the various elections, but it doesn't change much in the long term.
No matter who wins this election, we'll all still be prisoners of the Deep State.
We just haven't learned to recognize our prison walls as such.
It's like that old British television series The …read more
Source:: Zerohedge.com
(Visited 1 times, 1 visits today)