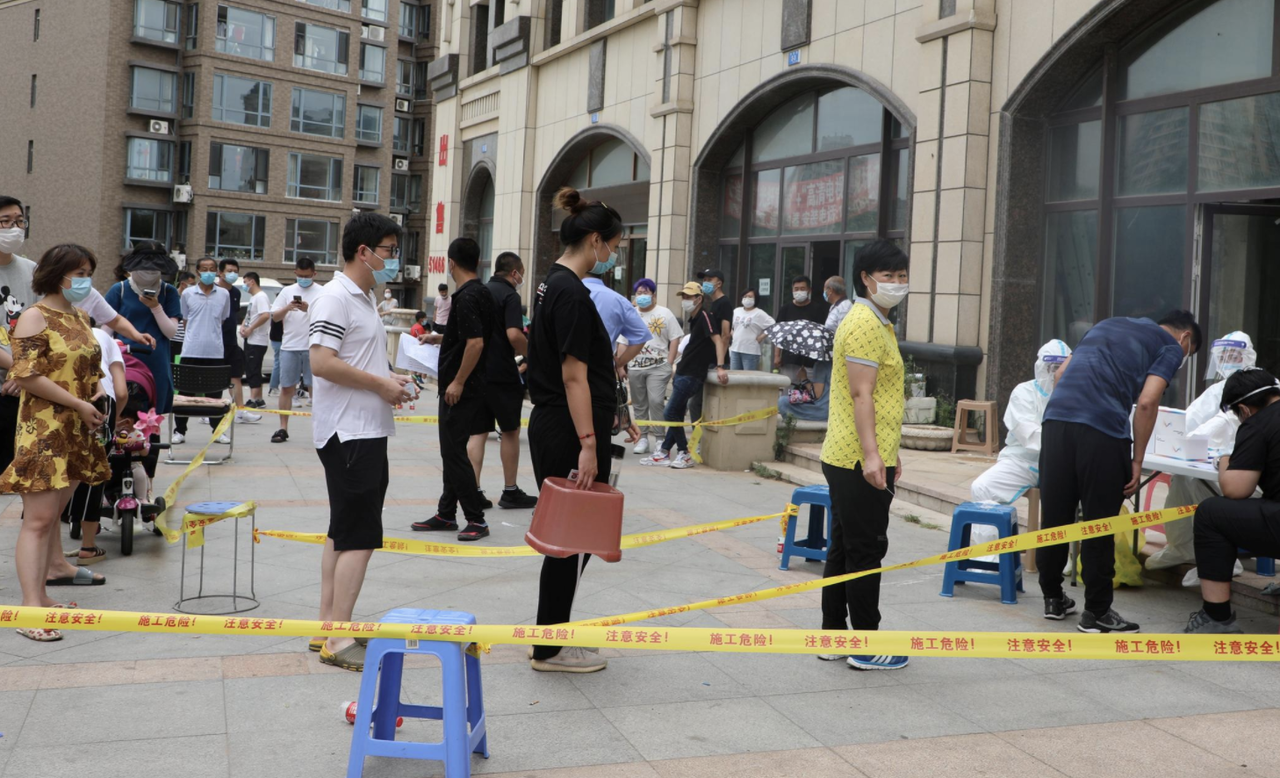 Fears Of "Third Wave" Intensify As China Suffers Biggest Jump In COVID-19 Cases Since April: Live Updates
Tyler Durden
Wed, 07/29/2020 – 06:15
As anxieties about a global "second" (or, in Hong Kong's case, "third") wave intensify, health authorities in China have just reported the biggest daily jump in new COVID-19 cases on the mainland in three and a half months on Wednesday when 101 new coronavirus cases were reported by the health commission.
Over the past few months, health authorities have moved quickly, imposing lockdown measures, closing schools and rolling back other freedoms wherever new clusters were discovered be it Beijing, Wuhan, Dalian, Xinjiang, Urumqi or another city. Yesterday, Chinese officials reported a new case in Beijing (the capital city's first case in 3 weeks) that authorities purportedly linked to an outbreak in the northeastern port city of Dalian.
Wednesday's total was the highest in over three and a half months, according to the National Health Commission. Most of the infections were tallied in Urumqi, the capital of China's far-western Xinjiang Province, while one case was reported in Beijing. 27 of the cases were asymptomatic, authorities said, while three were 'imported' cases.
As of Tuesday, mainland China had 84,060 confirmed coronavirus cases…while the official death toll remained at 4,634. Inexplicably, China has suspended poultry imports from a BRF-Brazil Foods plant, according to information from China customs published July 29. China has barred imports of seafood from several Latin American (and other international) producers after supposedly detecting COVID-19 on the packaging.
China's resurgence follows the discovery of a new cluster in Hong Kong that has prompted city officials to adopt the most restrictive social distancing rules yet, including ordering bars and restaurants to close for indoor service, and restricting public gatherings to a maximum of 2 people. The city reported another 118 cases on Wednesday, the 8th straight day that daily new infections surpassed 100.
Of the 118 cases, 113 were locally-transmitted and the remainder were imported. 46 of the 113 cases were of unknown origin. The city's deaths reached 24.
The measures imposed in Hong Kong are expected to last for at least one week as leader Carrie Lam warned the city is on the brink of a large-scale outbreak.
Elsewhere in the region, the Philippines officially overtook mainland China with the total recorded …read more
Source:: Zerohedge.com
(Visited 2 times, 1 visits today)