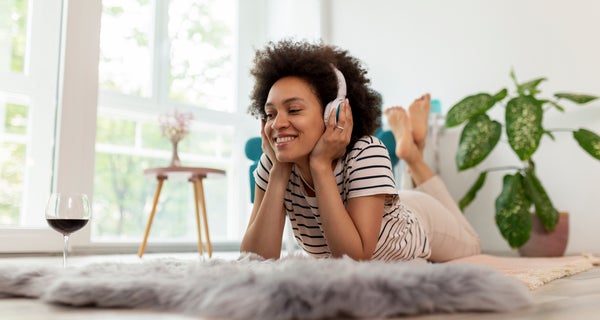 Free IVF is under threat in the UK – and coronavirus has made it worse. The need to protect services really is urgent, which is why we've dedicated an episode of
Am I Making You Uncomfortable? – Introducing Our New Weekly Podcast
Coronavirus has only exacerbated these barriers, with thousands facing delays in treatment. The response to the pandemic has, again, been inconsistent; while some clinics have reopened now that lockdown is easing, others remain shut.
Making the situation harder is the fact that IVF is still shrouded in secrecy, meaning some currently facing these challenges may not feel able to speak about them openly in everyday life.
Joining us on the episode is Seetal Savla, who tells us about her fantastic work destigmatising IVF in Indian communities, plus how she is feeling amid her current fourth cycle. We also hear from Sara Marshall-Page, co-founder of fertility and IVF magazine IVF Babble, who shares her own journey and why she's passionate about creating a community to help the next generation of "IVF warriors". We hope this episode provides a space for those discussions.
You can subscribe, download and listen to Am I Making You Uncomfortable? on Spotify, Apple Podcasts and all major podcasting platforms and you'll find a transcript of our chat below, to make the podcast accessible to as many people as possible.
Join in the conversation on social media by using the hashtag #AIMYU – and go behind the scenes by subscribing to our podcast newsletter to hear what inspired us to tackle the topics you're probably too squeamish to talk about.
READ MORE:
Coronavirus Cancelled IVF For These Women. Now Their Pregnancy Dreams Are On Hold
Episode 10 Transcript:
Brogan:
Hello and welcome to HuffPost's brand new weekly podcast Am I Making You Uncomfortable? Presented by me Brogan Driscoll.
Rachel:
And me Rachel …read more
Source:: The Huffington Post – UK Tec
(Visited 1 times, 1 visits today)