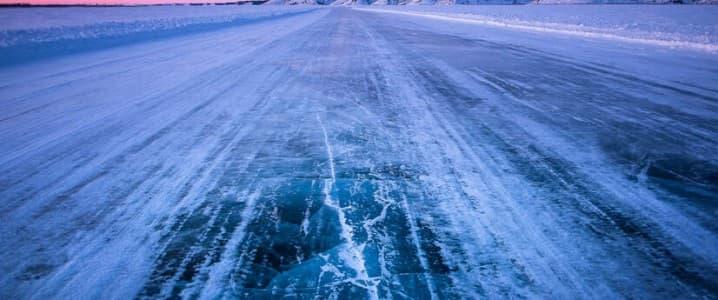 The World's Most Controversial Oil Frontier Falls Out Of Favor With Big Banks
Tyler Durden
Sat, 05/23/2020 – 09:20
Authored by Haley Zaremba via OilPrice.com,
Drilling in the Arctic has been back in the headlines this week with some fresh controversy. The Trump administration has long seen the development of oil and gas assets in Alaska as economically beneficial, and has carried out an environmental assessment that determined that drilling in part of Alaska's Arctic National Wildlife Refuge (ANWR) would have a "negligible impact" on the surrounding environment.
Many Alaskan oil industry insiders and employees would certainly be very happy to see the return of oil development and oil jobs to the state, which has seen a massive decline in what was once one of its most key economic sectors. Bringing oil money back to Alaska would not only boost the local job market, it would also help the state put a dent in its massive debt from outstanding oil tax credits– the state owes almost $1 billion to oil companies after the oil industry has all but dried up. But not everyone in Alaska is thrilled about the possible return of oil. Environmentalists and Inuit activists have fought long and hard to keep the Arctic protected.
Greenpeace pleads with the public to "keep offshore oil in the ground for good," citing the impossibility of cleaning up Arctic oil spills and the threat to global warming, and the World Wildlife Fund (WWF) says that "The Arctic Ocean is one of the most pristine and fragile places left on the planet—and it's in trouble," before slamming the Trump administration for pushing for the removal of "crucial Arctic protections."
When it comes to the touchy subject of drilling for oil and gas in the Arctic, there is almost nothing that is not controversial. Perhaps the reactions of the oil industry and Greenpeace are anything but shocking, but now a new development has stirred up fresh Arctic drilling controversy from a far less expected source: investment banking.
Let's start at the beginning.
Back in May 2018, Last September, the Trump administration announced that it intended to open up the 19.3 million-acre ANWR, which had long enjoyed environmental protections that outlawed drilling, to oil and gas exploration.
Not even a global pandemic …read more
Source:: Zerohedge.com
(Visited 1 times, 1 visits today)