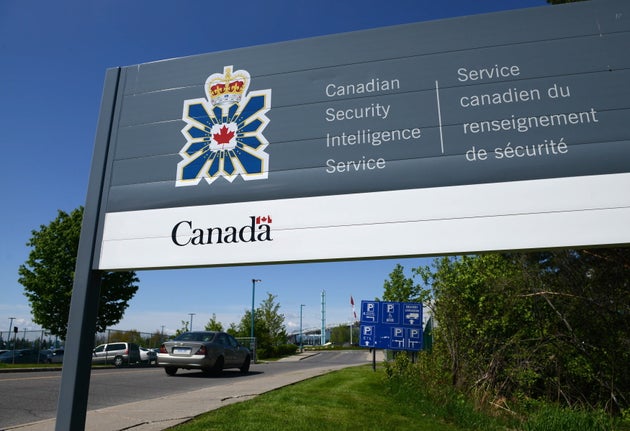 OTTAWA — Canada's spy agency will now recognize the incel movement as ideologically motivated violent extremism, which opens a new door for gender-driven violence to be treated as terrorism and a national security offence.
It's a new approach to online forums for the Canadian Security Intelligence Service ( against a 17-year-old suspect in a massage parlour attack that left a woman dead and two others injured earlier this year.
It's the first time Canadian police have recognized an alleged misogynistic crime as terrorism.
Ashley Arzaga, 24, was killed inside Crown Spa in North York after she was allegedly stabbed multiple times by the male suspect on Feb. 24. A man and woman were found outside the business, suffering from multiple stab wounds.
In a Tuesday news release, the RCMP said it worked with the Ministry of the Attorney General and the Public Prosecution Service of Canada to build a case that the teenage suspect was "inspired by the ideologically motivated violent extremist movement commonly known as incel."
The suspect, who is a minor and cannot be named, was initially charged with first-degree murder and attempted murder. Those charges were upgraded Tuesday after police found evidence the crime is a potential "terrorist activity" as defined in a section of the Criminal Code.
Amarasingam told HuffPost Canada the upgraded terrorism charge shows the prosecution is willing to take a risk based on the evidence they were able to find.
He explained how, in the past, prosecutors have "shied away" from proving a terrorism motive in court if there was other stronger, more "obvious" evidence available.
The death tolls in the Toronto van attack and the 2017 Quebec City mosque shooting put multiple counts of murder on the suspects at the centre of those crimes, he explained.
"They didn't try very hard in court to then say let's add a terrorism charge or let's add a hate crime charge on top of it and kind of test out the motive game in court at the risk of losing … they had him on a bunch of other things… easily and cheaply."
But laying a terrorism charge is one thing, building a case to lead to a conviction, or acquittal, is another.
"The challenge is going to be can you prove that the incel subculture is actually a coherent ideology and [if] this individual acted based on that coherent ideology, that it was an actual motivating factor that was key …read more
Source:: The Huffington Post – Canada Travel
(Visited 1 times, 1 visits today)