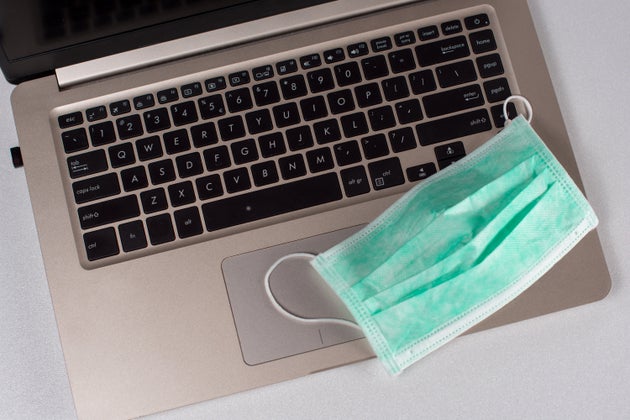 Update: See the latest stories on the coronavirus outbreak.
A workspace provider is facing criticism for charging rent on deserted offices to start-up businesses that have been ordered to shut by the government.
As the UK battles to contain the coronavirus outbreak, Regus, a global office space provider, continues to chase and charge clients for full rates, and has refused requests to terminate contracts.
It has sparked concerns that the organisation is putting "profit before welfare" in the wake of an ongoing global health crisis.
The head of partnerships at one company still coughing up for rent told HuffPost UK: "It's deeply worrying, distressing and disappointing that despite the challenges at present for many businesses across the UK, Regus have offered no formal or official communication to tenants, who are mainly small businesses, during this time.
"They have offered no reassurance that rent breaks will be considered. It is also worrying that, despite government advice and requests, their offices remain open and [their own] staff have to work."
This marketing firm, which HuffPost UK has agreed not to name, said its office shut at the end of March 12, and it told Regus it didn't require the space any more.
A consultancy firm that also uses a Regus office has been charged, too.
Its founder slammed the workspace business' "greed", telling HuffPost UK he has been hounded for cash despite working from home.
"To say we are disappointed in Regus's lack of support is an understatement," he said. "During recent years I have been increasingly concerned with the lack of customer service from them but this is a whole new level of greed from an organisation.
"They have said little to nothing about how they are dealing with this and have only responded with requests for full payment, not even acknowledging that they are going against all government recommendations.
"I for one will be terminating agreement with them as soon as humanly possible."
In correspondence seen by HuffPost UK, Regus tells a customer that its current priority is "ensuring continuity of service wherever possible including meeting our obligations to our landlords", adding: "Therefore is it is important that we do not have a gap in payments during this time."
Another Regus manager wrote to a client on Wednesday: "While many businesses are choosing to send their workforce home to work, this is not our choice to make for our customers. This is up to each …read more
Source:: The Huffington Post – UK Tec
(Visited 1 times, 1 visits today)