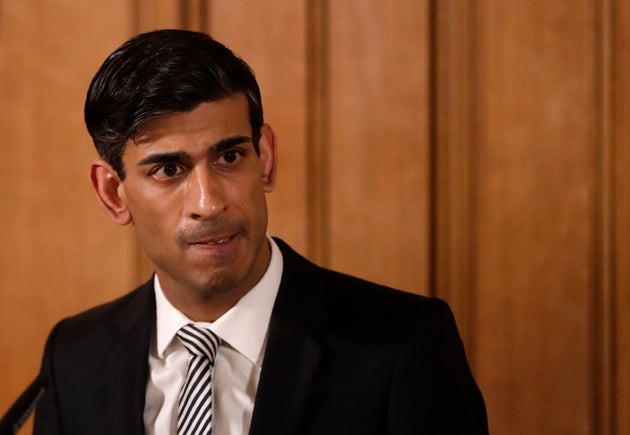 You're reading The Waugh Zone, our daily politics briefing. Sign up now to get it by email in the evening.
Death and taxes
Another day, another mini-Budget. The Treasury used to pride itself on twice yearly 'fiscal events', as it called them. But thanks to coronavirus, Rishi Sunak these days resembles not so much a chancellor as the host of the National Lottery (Live!) Draw. Each week, a waiting nation finds out whether it will get its share of the billions on offer. Some get lucky with the largesse, some just end up with meaningless balls.
But as today proved, even if you lose out one week, it's always worth waiting for the Rishi rollover. And his new package of support was undeniably huge, offering unprecedented aid to cover an estimated 95% of the UK's five million self-employed. Sunak was not making an idle boast when he said that "by any international standards", the new scheme was "one of the most generous and comprehensive" anywhere in the world.‌
Of course, there are still some losers, most notably those higher earners (in finance, consultancy and law?) whose profits are more than the £50,000 cap the package imposes, and those who have only just moved into self-employed status. People who earned little in their first couple of years, then more in the past year, will be hit by the average income they have to provide under the three-year test. Those who depend on self-employment for 49% of their income will get zilch.
Given how notoriously complex and difficult it is to get direct help to this group of earners, there were always going to be flaws. Yet the biggest downer is not the level of support but its timing. Again, the Treasury have a solid logic in waiting until June (tax returns need four weeks) but that still leaves lots of people worried about how they pay their bills in the meantime. Given that the employed being 'furloughed' also have to wait until late next month for any support, April is going to be pretty precarious for many families.
Still, now that the package is out there, it's surely not beyond the wit of the banks to offer interest free loans to those affected – particularly as the state is guaranteeing a lump sum in June. Those banks bailed out by the taxpayer (looking at you RBS, Lloyds) owe a moral duty never mind …read more
Source:: The Huffington Post – UK Tec
(Visited 1 times, 1 visits today)