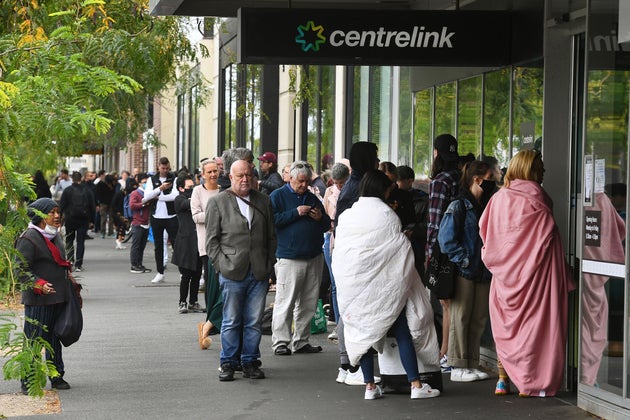 Just three weeks ago Sydney drag queen Etcetera Etcetera (aka Oliver Levi-Malouf) was realistic about cancelling a working trip to Los Angeles.
In the lead up to the global coronavirus shutdown, they were still working five days a week in drag across Sydney's entertainment scene and, looking back on the decision to cancel, Etcetera knows it was the right thing to do.
Although they'd miss out on RuPaul's DragCon and opportunities with fashion designers and photographers, staying home in Sydney was a better option than potentially getting stranded in a now locked down down California and dealing with the US's subpar healthcare system.
Fast forward to today and Etcetera's entire income has been gutted.
"I lost between $5,000-$6,000 work in just three days," they told HuffPost Australia.
View this post on Instagram
A post shared by 𝐄𝐓𝐂 𝐄𝐓𝐂 / oliver levi-malouf (@etcetera__etcetera) on Feb 17, 2020 at 2:27am PST
Etcetera said that amount was solely in corporate bookings over the next month – this didn't include their club appearances.
Their regular employer The Imperial Hotel Erskineville – known as Australia's first Drag n' Dine venue – suspended entertainment a week before government ordered all pubs and restaurants to shut down completely from Monday this week. The Imperial's decision to suspend entertainment was made to keep customers and staff safe amid confusing government messaging.
"I went from having a full income from drag two weeks ago to having no money coming into my bank account," they said.
Related…
Australian Coronavirus Death Toll Rises To 11
Australia Coronavirus Shutdown: What Is Still Open And What Is Banned
Health Care Workers Around The World Are Dying To Save Us From COVID-19
…read more
Source:: The Huffington Post – Australia
(Visited 1 times, 1 visits today)