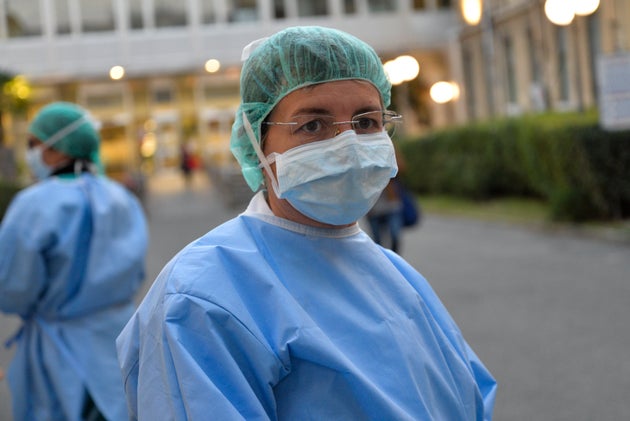 See the latest stories on the coronavirus outbreak.
In the province of Brecia, the centre of the coronavirus outbreak in Italy, a 73-year-old doctor named Gino Fasoli came out of retirement to help treat patients amid the growing crisis.
On March 6, he told his brother that he was feeling unwell, with a headache and fever. By March 10, his condition had worsened. "I can't speak," Fasoli said. Soon, he was transferred to the hospital, where he tested positive for COVID-19. Doctors were unable to save him.
"At 8 o'clock on the 14th they called me from the hospital to tell me he was dead," his brother said.
On Tuesday, Italy's federation of doctors announced that 24 doctors have died so far from the coronavirus. According to Italy's national health institute, 4,824 health care workers have been infected, twice as many as in China.
In Spain, the health ministry announced this week that out of 40,000 confirmed cases of coronavirus in the country, 5,400 — nearly 14% — are medical professionals. In France, five doctors have died from the virus as well.
Related…
Can Coronavirus Live On Shoes And Be Brought Into Our Homes?
How Long Coronavirus Lives On Clothes, And How To Wash Them
Australia Coronavirus Shutdown: What Is Still Open And What Is Banned
45 Tweets From Parents About Social Distancing With Kids
"We are at the end of our strength," said Dr Romano Paolucci, who came out of …read more
Source:: The Huffington Post – Australia
(Visited 1 times, 1 visits today)