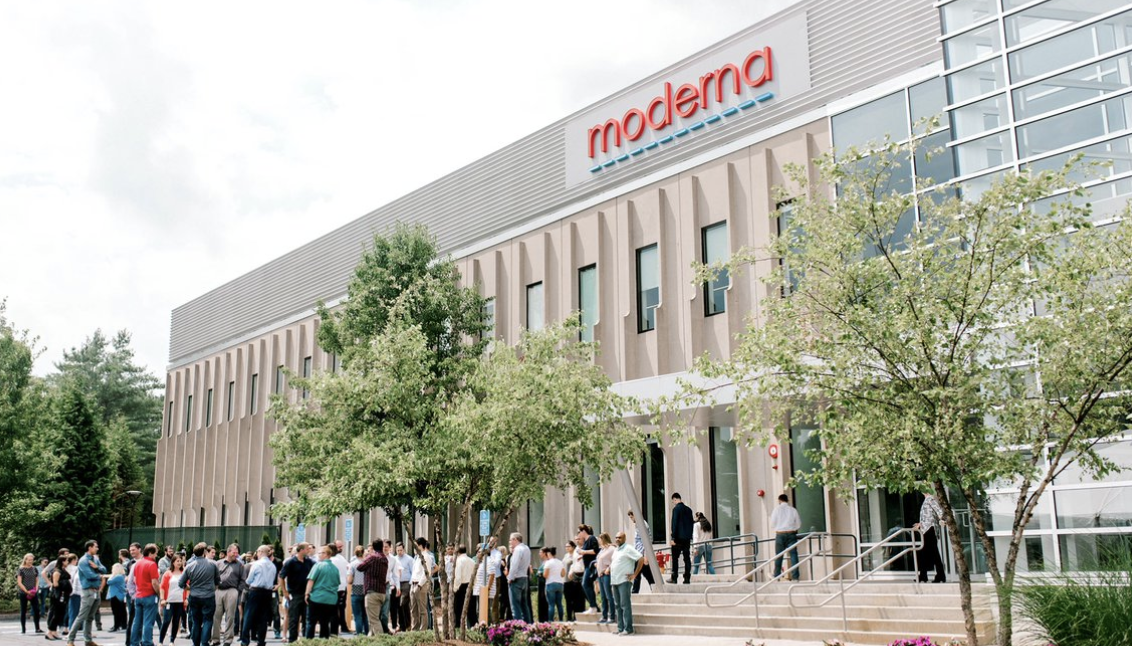 Moderna's Experimental COVID-19 Vaccine Might Be Ready For Limited Use By The Fall
A human trial being held in Washington State to research a promising drug designed to fight COVID-19 is reportedly going better than expected, and it's possible that a handful of infected patients – likely health-care workers – could be administered the drug by the fall.
Stephane Bancel, the biotech's chief executive, told Goldman Sachs on Friday that mRNA-1273 could be made available to a few patients, likely health-care workers suffering from COVID-19, under emergency use authorization, according to a statement from the company picked up by Bloomberg.
The vaccine was developed in partnership with Moderna and the National Institute of Allergy and Infectious Diseases, with human testing starting earlier this month.
Moderna is ramping up production so it's ready to produce millions of doses of its experimental vaccine if the vaccine is found to be useful in curing and preventing the virus. A commercially-available vaccine isn't expected for at least a year.
Israeli scientists over the past few weeks had claimed that they could have a virus ready in a matter of weeks or months, though these claims have largely been debunked. Still, more than 20 companies are racing to produce a cure for the novel coronavirus.
A recent article by the Jerusalem Post outlined the companies behind some of the more promising efforts to develop a treatment or vaccine.
Moderna
The first dose of the mRNA-1273 coronavirus vaccine, developed by the US National Institutes of Health (NIH) and Moderna's infectious disease research team, was given to the first participant in their Phase 1 study on March 16. The trial of the vaccine, built on previous studies of SARS and MERS, is intended to provide data on the safety and immunogenicity of the vaccine, and is expected to enroll 45 healthy adult volunteers over six weeks.
The Cambridge, Massachusetts-based drug discovery company emphasized that it is "still early in the story," with no approved drugs to date emerging from its vaccine program and no previous human trials. The current trials are being carried out at the Kaiser Permanente Washington Health Research Institute in Seattle.
Dr. Anthony Fauci, director of the NIH's National Institute of Allergy and Infectious Diseases, described the study as "an important first step toward" finding a safe and effective vaccine.
CanSino Biologics
Authorities in China granted approval last week for Phase 1 …read more
Source:: Zerohedge.com
(Visited 1 times, 1 visits today)