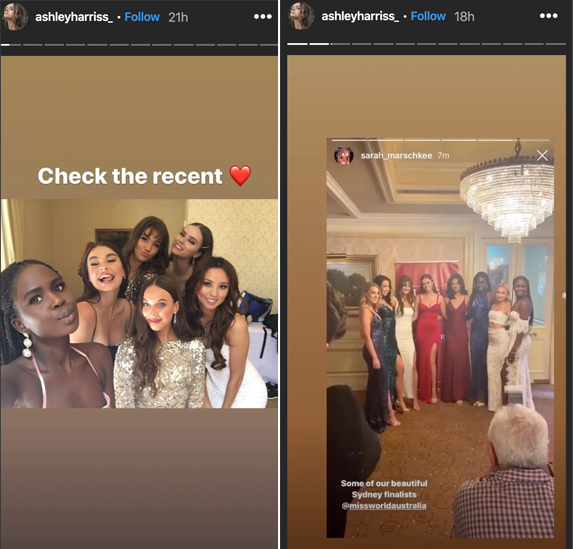 The NSW preliminary round for Miss World Australia went ahead in Sydney on Sunday nearly a week and a half after the government advised social distancing rules across the country amid the coronavirus crisis.
The event took place at Sir Stamford Hotel in Circular Quay, with models, judges and guests present for the runway event that would determine the 18 models going through to the NSW state finals round.
Related…
Sorry, But You Shouldn't Go To Your Friend's House While Social Distancing
Scott Morrison Orders All Pubs And Restaurants To Close From Midday Monday, Blames 'Irresponsible Behaviour'
In photos shared on social media, models could be seen standing next to each other, failing to maintain the 1.5 metre distance advised by state and federal governments.
"You should all stay at home!!" one person wrote on an image shared by @mishmish.photography on Instagram.
The Miss World Australia event took place two days after thousands of people
A post shared by Ashley Rose (@ashleyharriss_) on Mar 22, 2020 at 12:12am PDT
View this post on Instagram
A post shared by Winnie Tang🚀☄ (@winnie.tnt) on Mar 22, 2020 at 4:43am PDT
View this post on Instagram
A post shared by BEAUTY, BROWS & SKIN (@royalsclinicaustralia) on Mar 22, 2020 at 3:30am PDT
Source:: The Huffington Post – Australia
(Visited 1 times, 1 visits today)