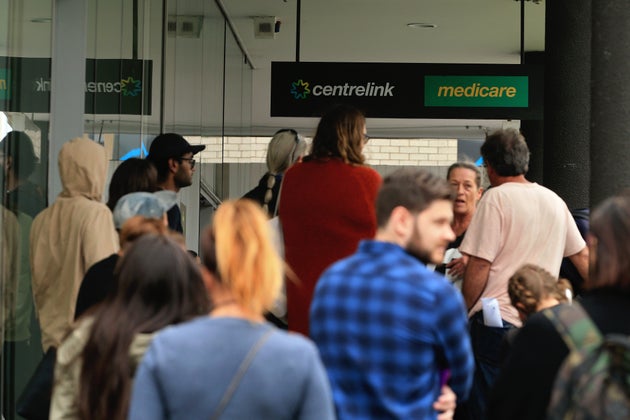 At a glance: Jobseeker Payment, previously Newstart, doubles to $1100 for six months Exactly who will get access to what? People can access $10,000 from their superannuation this financial year and next Some $750 payments to be "quarantined"
Prime Minister Scott Morrison's $17.6 and $66 billionstimulus packages will be rolled out this week, in an attempt to prevent the Coronavirus pandemic pushing the Australian economy into its first recession since 1991.
The total economic assistance package is now worth $189 billion.
The government is hoping these packages, which include subsidising the wages of 120,000 apprentices and giving payments of up to $100,000 for small businesses, will boost the economy in the same way the 2009 stimulus package, issued by the Rudd government, did.
Related…
How Long Coronavirus Lives On Clothes, And How To Wash Them
Sorry, But You Shouldn't Go To Your Friend's House While Social Distancing
Dami Im's Coronavirus Heartbreak: 'We Don't Know When We're Going To See Dad'
Beaches, Pubs, Gyms And Restaurants Close After Social Distancing Outrage
One Or Two Payments?
More than six million welfare recipients will get aone-off cash payment from March 31, with most people expected to have it in their bank account between March 30 and April 17. There will be a second $750 payment for people on social security and veteran benefits, which will be paid on July 13.
Scott Morrison announced on Sunday that the government will temporarily add an extra $550 …read more
Source:: The Huffington Post – Australia
(Visited 1 times, 1 visits today)