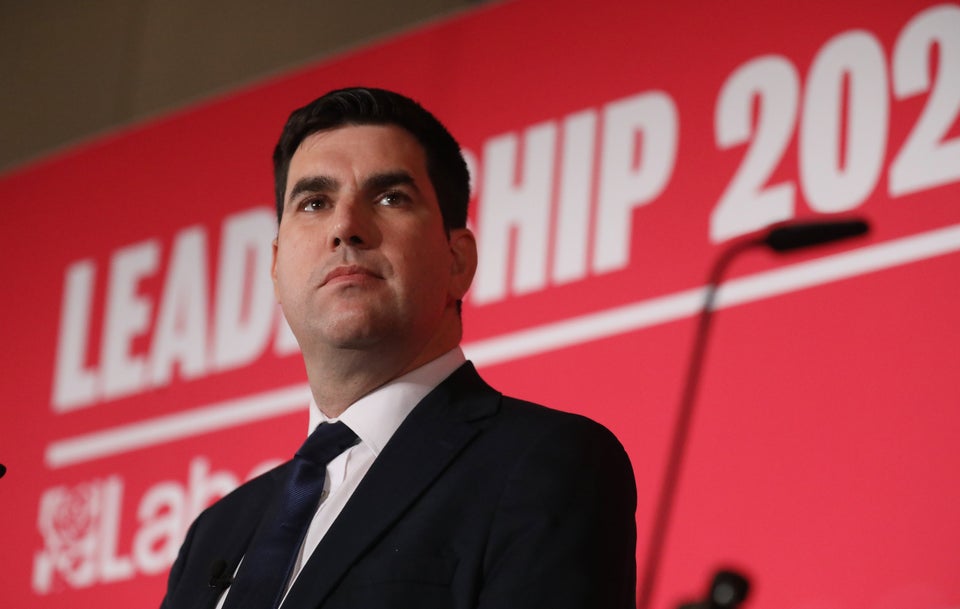 Richard Burgon is best known for an unwavering loyalty to his boss Jeremy Corbyn.
But the Yorkshire MP, who is among five standing to be Labour's next deputy leader, is also devoted to another high-profile socialist – Leeds United manager Marcelo Bielsa.
"He correctly said at a Leeds United press conference – and I really don't think the Yorkshire Evening Post knew how to take it – that the people of Chile have shown the way to the rest of humanity in their opposition to neoliberalism," the shadow justice secretary tells HuffPost UK, unable to resist cracking up with laughter.
"The response was: oh yeah, but why's Patrick Bamford not scoring goals?"
The 39-year-old is cautiously optimistic his beloved team will be promoted to the premier league in second place, much as he might hope he can clinch the deputy leadership with second preference votes, should hot favourite Angela Rayner fail to clean up in the first round.
Burgon refuses to accept that Labour's radical nationalisation agenda handed Boris Johnson's Conservatives an 80-seat majority, despite many voters being sceptical the country could afford the full slate of rail, mail and utilities being brought back into public ownership.
Should he win, the party's new leader – Keir Starmer is the current favourite though Burgon backs Rebecca Long-Bailey – will have to watch their step.
"I will be laser focused on getting them into No. 10," he says. "But no leader, in my view, has the mandate to throw a single policy from the 2019 manifesto in the dustbin without the express permission of Labour's members, despite what some candidates for leadership say."
His comments in particular are aimed at Wigan MP Lisa Nandy, who during a debate this week said Labour cannot promise to "nationalise everything", adding: "We have no idea how we would do it."
Burgon adds: "It's not because of those policies that we lost, it is because it became the Brexit election that Boris Johnson wanted."
He adds of Nandy: "When she made those comments, it was like going back in a time machines to the stale, failed social democracy of the past.
"I am disturbed at the way Lisa Nandy seems to criticise socialist policies in the manifesto and say things weren't fully costed when they were."
Burgon would broadly agree with new Labour MP Zarah Sultana, who claimed in the Commons that the …read more
Source:: The Huffington Post – UK Tec
(Visited 2 times, 1 visits today)