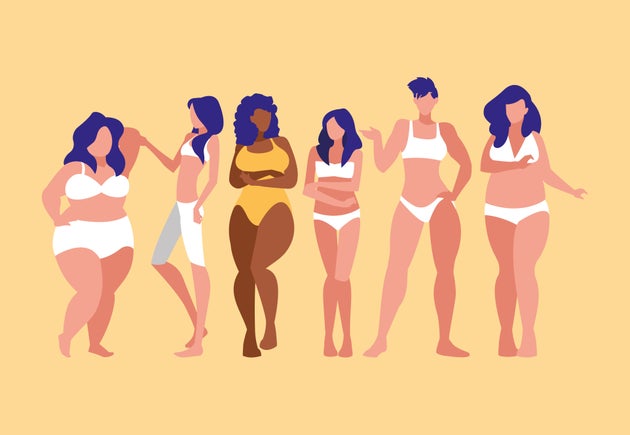 You're reading
'I Found Something Vital – Freedom': We Were Married, With Kids, Having Affairs
'I have a 'give no fucks' attitude!'
Claire Boyle, 38, has two children: Edie, 5, and Otis, 3.
"I care so much less about how I look now and it's liberating. My identity shifted after having children and I think more about the decisions I make. Every time I shave my armpits or fret about my appearance, I'm giving my daughter and son a message or expectation, and I need to think carefully about what that message is.
"I'm a stone heavier than I was before. Pre-children, I would've felt upset about it. But now, I have more of a 'give no fucks' attitude, which means I have more confidence in most aspects of my life. A knock-on effect of that is that I feel sexier. Having a baby – and I don't just mean the physical act of pushing the baby out, but the whole package – changes the way couples view each other. Seeing my partner with our children makes him more attractive.
"Perhaps the reason people don't think you can feel sexy after children is more to do with what their perception of 'sexy' is. After having kids, you realise 'sexy' can be many things. It's not just lingerie and candles, it's seeing the other person in a whole new light and loving that for what it is – not what you thought, or were told, it should be."
'Life is too short to wear clothes that don't make you feel good'
Nicola Emmett, 39, has two children: Luke, 3 and Alex, 10 months.
"After having my first child, I suffered from postnatal depression and turned to food for comfort. I was lucky I didn't have long-lasting physical effects from the birth, but I did have stretch marks. Towards the end of my pregnancy I got really itchy and my skin had scarred. The second time around, I had a much better birth and I also saw a women's health physio. She said something I hadn't known before: it takes nine months to have a baby, and another nine months for your body to recover.
"So, …read more
Source:: The Huffington Post – UK Tec
(Visited 1 times, 1 visits today)