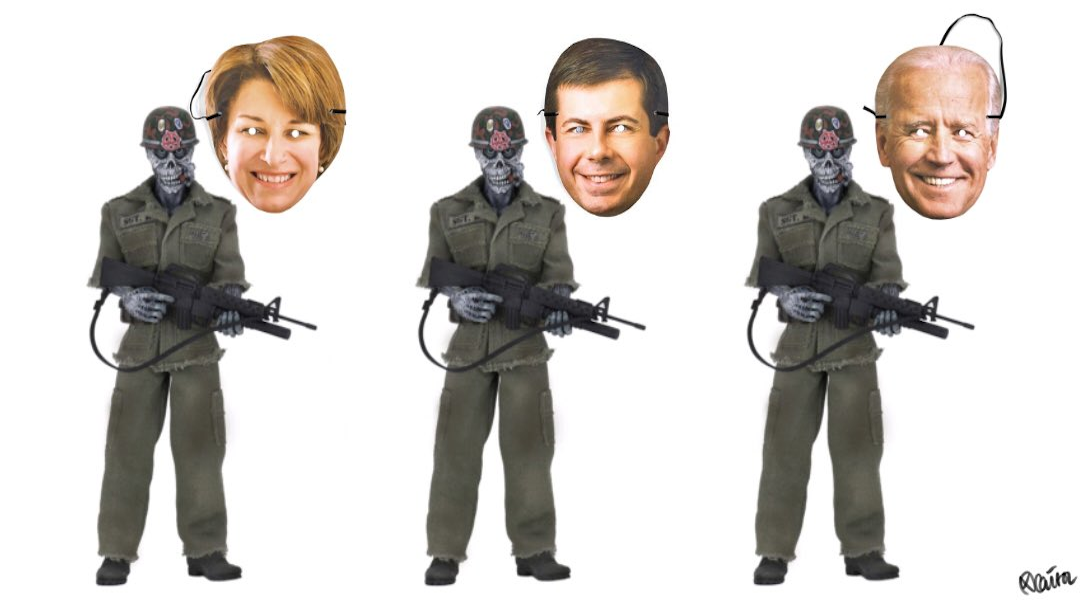 The Belief That Everything Will Be Fine Once Trump's Gone Is More Dangerous Than Trump
Authored by Caitlin Johnstone via Medium.com,
The New Hampshire primary election, much like the Iowa caucuses, saw Bernie Sanders doing worse than polls anticipated and establishment favorite Pete Buttigieg doing much better than polls anticipated.
Buttigieg closed at a tight second place behind Sanders and both were awarded the same number of delegates, which with the bizarre Iowa shenanigans means the former South Bend mayor is now leading the pack in total delegates despite receiving fewer votes than Sanders in both states.
So of course "Buttigieg leads" is the information that the mainstream media is placing special emphasis on today.
It is entirely possible that we'll continue seeing strange electoral results combined with mass media manipulation result in Buttigieg riding a contested convention into a superdelegate-boosted nomination, even if Sanders has more votes overall. We have at this point in time seen no reason to believe that Sanders will be able to secure the number of delegates needed to prevent such an occurrence.
Then you've got racist Republican oligarch Mike Bloomberg jumping on the ballot come Super Tuesday, with his $300 million+ ad campaign throwing more chaos into the mix. Billionaire Bloomberg's unprecedented campaign spending power has enabled him to push up just shy of second place in a recent Quinnipiac national poll despite having no redeeming characteristics and no real goal agenda apart from stopping Sanders, which is as clear an illustration as you'll ever see of the power of money in US politics.
Whether it winds up being Buttigieg, Bloomberg, or one of their ideological alt-centrist clones like Amy Klobuchar or the floundering Joe Biden, the mainstream narrative will soon converge around one candidate in a very positive way, with the only important qualification being that they aren't Bernie Sanders. Many powerful people will do everything they can to prevent a Sanders nomination, whose presidency they oppose more than Trump's. As journalist Matt Taibbi recently pointed out, the Democratic establishment has "every incentive to play every conceivable card. Trillions at stake."
The primary argument used will be that defeating Trump is all that matters, even if it's with another racist Republican plutocrat. If they succeed in sabotaging Sanders' candidacy, he will help advance the …read more
Source:: Zerohedge.com
(Visited 1 times, 1 visits today)