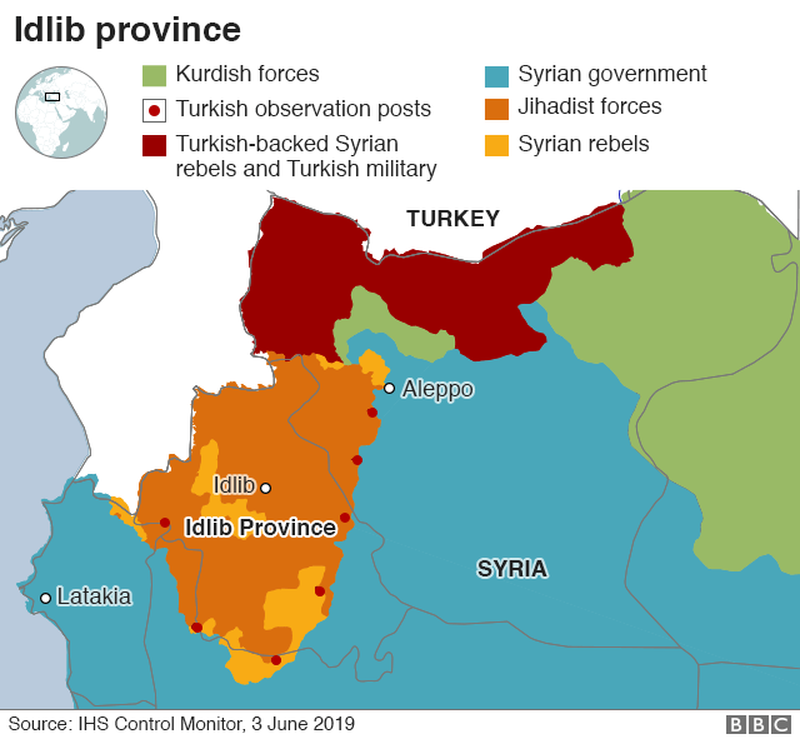 Dramatic Footage Shows Turkey-Backed Rebels Shooting Down Syrian Helicopter
Well that escalated quickly.
One day after we reported that Turkey had deployed hundreds of tanks, armored personnel carriers and commandos to the last rebel-held Syrian province of Idlib in response to the killing of five Turkish soldiers, resulting in clashes between the Syrian and Turkish armies, on Tuesday morning, the armed conflict between the two nations escalated dramatically after social media showed dramatic footage of Turkey-backed rebels downing a Syrian government helicopter in northwest Syria's Nairab.
An hour ago, this Mi-17 utility helicopter of #Syria Arab Air Force was shot-down over Al-Nayrab, #Idlib. #AlQaeda affiliated & #Turkish backed militias are trying to take responsibility, but it is certainly known that #Turkey targeted this helicopter. pic.twitter.com/ZRzx9ShrlV
— Babak Taghvaee (Backup) (@BabakTaghvaee1) February 11, 2020
Today Rebels from liberated areas of Shaam shot down a Criminal Syrian regime helicopter.
Keep in mind this helicopter came with explosive bomb to drop & kill innocent Sunni people & in return they received this treat from rebels by the will of Allah Azza-Wa-Jal.
Alhamdulillah pic.twitter.com/XzoRBhQZzK
— Saad (@SubhanAllah63) February 11, 2020
More photos of the reported shoot down of the helicopter (looks like an Mi-24) in the area of Nayrab today. pic.twitter.com/37jDIhTb8H
— Kyle Glen (@KyleJGlen) February 11, 2020
Reuters confirmed the report shortly after and noted that Turkish state broadcaster TRT said a Mil Mi-17 utility helicopter of the Syrian Armed Forces was downed.
Shortly after the attack, President Recep Tayyip Erdogan said that "Syria regime will pay a heavy price for attacking Turkish troops."
As we reported on Monday, tensions flared up in Syria's rebel-held northwest when an attack killed five Turkish soldiers on Monday. Turkish armed forces responded by hitting 115 Syrian government targets and destroyed 101 of them in retaliation for the attack. The Turkish Defense Ministry warned Syria that retaliation attacks would continue for the slaying of its soldiers. Over the weekend, Turkey continued to send reinforcements to Syria's northwestern Idlib region, and "all options are on the table," a top Turkish military officer said.
Turkey has been bolstering its presence in Syria to stop rapid advances made by Syrian government forces in Idlib where its troops are supporting the local rebels, where it hopes to limit President Bashar …read more
Source:: Zerohedge.com
(Visited 2 times, 1 visits today)