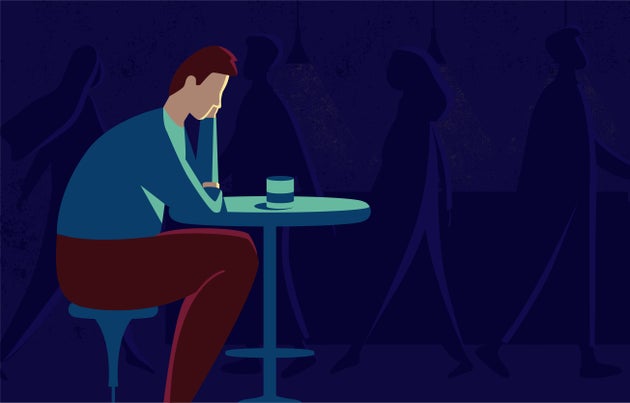 Warning: This piece includes description of sexual assault, which may be triggering for some readers
Dave* was a fresher in his first year of university. He had been getting on with a girl who was 19, like him, and lived just across the corridor in halls. One night the pair got close and Dave says it became evident that she believed, over the course of their friendship, he had promised a romantic relationship or, at the very least, sex. He says he might have flirted with the idea at one point but no longer felt that way. He told her he didn't want to have sex.
But the woman insisted. She was both taller and physically stronger than Dave so when she started giving him oral sex to try and coax an erection, he struggled to stop her. He didn't want to restrain her advances in case he hurt her. Now, almost 20 years later, he tells HuffPost UK he felt he was "getting what he deserved" for leading her on. Instead of fight or flight, he simply froze.
Rationalising the situation, Dave decided the quickest way to end things would be to reciprocate oral sex in the hope she would orgasm, then stop. It didn't work. She sat on his lap and forced him to penetrate her. He says she said things typically associated with male perpetrators of sexual assault, using phrases like "you must want this", and he felt frightened to push her off.
"I could have done but she was strong enough it would have been a fight," he says. It triggered flashbacks of being bullied as a teenager and being held down by a girl while two boys kicked him in the head. As he puts it: "I couldn't fight back then either."
If the gender roles were reversed, Dave's experience – being forced to have penetrative sexual intercourse against his will – would be legally classified as rape. But the
Just 3% Of Rape Claims In London Result In Conviction. This New Study Suggests Why
Not only does the law say men cannot be raped by women but societal assumptions also undermine their testimonies: that, for …read more
Source:: The Huffington Post – UK Tec
(Visited 4 times, 1 visits today)