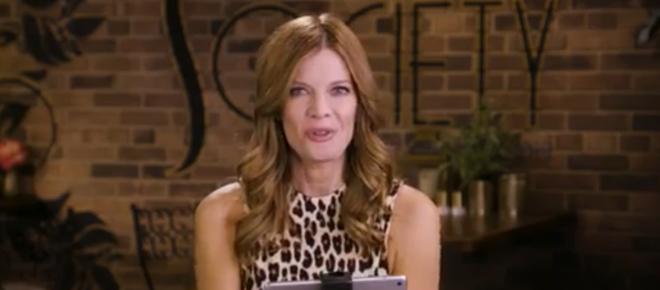 On Thursday's episode of "The Young and the Restless," everything moves swiftly regarding the drugged drinks at the Hotel Phoenix gala. Phyllis lets Chelsea and Abby know that Zoe confessed to spiking the drinks. She will only give the evidence to Paul after she is cut in on the deal for the Grand Phoenix. Reluctantly, the two women agree to give Phyllis twenty-five percent ownership of the hotel. Paul and Rey show up and arrest Miss Hardisty, who uses the moment as a photo opp for social media. Now the fallout will begin for several of the individuals who were affected by the drugs. Genoa City is about to have a lot of chaos before things settle down.
Phyllis rises from the ashes
Phyllis is feeling high and mighty because she has found a way to get back on her feet. She recorded Zoe's confession and used it to blackmail Chelsea and Abby, who treated her badly. They were reluctant to cut her a deal, but she said she would refuse to give the tape of Zoe to the authorities. Josh Griffith said that he had plans for Michelle Stafford's version of the fiery redhead, and now "Y&R" viewers are beginning to see what it is. Initially, it seemed as if everything that Ms. Summers touched fell apart, but now she is indeed rising from the ashes.
Phyllis set up a meeting with Zoe and when she said she would leave town, Paul, Rey. Chelsea, Abby, and a few reporters walked in. Ms. Hardisty was arrested and taken away as the woman who set her up gloated in the proud moment. Phyllis stated to her new partners, referring to Ms. Hardisty; "That's what happens when you cross Phyllis Summers." The looks on Abby and Chelsea's faces let "Y&R" viewers know they realized the woman they just signed a deal with is a force to be reckoned with.
…Read more …read more
Source:: blasting news
(Visited 3 times, 1 visits today)