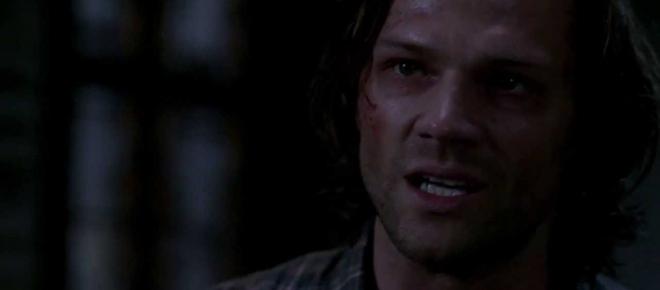 The past has literally come back to haunt the Winchester brothers in their final season of hunting things and saving people. "Supernatural" season 14 ended with the brothers defying Chuck's orders to end Jack's life by refusing to continue to play by his rules. One snap of his fingers later and Chuck has brought back every monster Sam and Dean have faced. Showrunner Andrew Dabb shares with TV Guide that this action by Chuck is equivalent to him stomping his foot and tearing a hole between earth and Hell. This means Sam, Dean, and Cas have to find a way to fix everything which EP Brad Buckner says gives them a creative adjustment for the show that will be dealt with for several episodes. Jensen Ackles, Matt Cohen (young John Winchester), and Richard Speight Jr. (Gabriel) will be directing episodes this season.
A Winchester returns for the final season
Though circumstances aren't looking good for Jack, Alexander Calvert is set to return. It's been confirmed that Jack will be in the Big Empty during the early part of the season. Andrew Dabb teases to TV Guide the return of Jake Abel as Adam who fans know as the long lost Winchester. Adam was last seen in season five when he ended up in Lucifer's cage. Rowena and Eileen are two other characters said to be returning. John Winchester is unlikely to return with his return last season being described as having a wonderful exit but nothing has been confirmed for sure. The showrunner continues that characters that have been seen before will be returning along with characters that have yet to be met, going on to tease how they'll be further exploring the primordial forces such as Death and the Big Empty.
How the actors want it to end
Jensen Ackles shares at TCA that this season they're trying to do justice to what they've done over the past 14 seasons. The premiere will pick up with the boys surrounded by zombies so everything else will come second to the three men fighting to survive which Ackles goes on to share to Variety that they find a shelter that's not really safe until they can figure out what to do next. Jared Padalecki describes to Variety the premiere as …read more
Source:: blasting news
(Visited 1 times, 1 visits today)