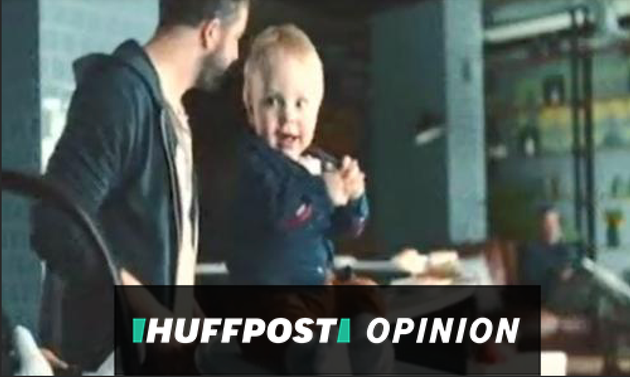 The ASA has announced it is banning two ads under its new rule to prevent gender stereotypes causing harm.
The first, a Volkswagen ad shows the people of the future carrying out extraordinary feats, except they're all men. Wait, there is a woman! She's… sitting on a bench next to a pram. Oh. So this tells us that while men like adventure, women are predisposed to nurture.
The second ad, for Philadelphia, depicts men caring for their offspring, which seems like progress compared to the ads of yesteryear. But, oh dear, they're totally incompetent at this parenting lark – let's not mention this to mum, the ad tells us. Oddly, you never see men in ads depicted as being this hapless in the boardroom, or behind the steering wheel, only ever in the context of housework or childcare – weird.
Ad regulation is a big part of preventing children from internalising gender stereotypes and absorbing the limitations that go hand in hand with them
There's no doubt some commentators will decry the ASA's decision to ban these ads as "political correctness gone mad". What's the harm, they will argue, in a 30-second advert showing a woman with a pram, or a clueless dad losing track of his kids for a few minutes.
Happily, this is where the evidence helps us out. The ASA's new rule follows a comprehensive
These Two Adverts Are The First To Be Banned For 'Harmful Gender Stereotypes'
'Your Wife Is Hot' Air Con Advert Has Been Banned From Buses – But It's Still On Billboards
'Harmful' Gender Stereotypes In Adverts Are Now Banned
…read more
Source:: The Huffington Post – UK Tec
(Visited 2 times, 1 visits today)