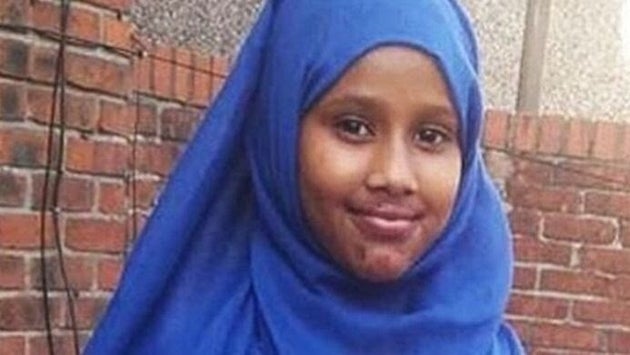 The police watchdog is investigating whether institutional racism played a part in a how a force handled the drowning of a Somali refugee in Greater Manchester.
Shukri Abdi's body was pulled from the River Irwell in Bury, where she drowned on June 27, hours after she had been reported missing by her mother.
A day later, Detective Inspector Andrew Naismith, of GMP's Bury district, said: "This is an incredibly tragic incident in which a young girl has lost her life, and my thoughts are with her family at this devastating time.
"We have a team of detectives working on this, but there are not believed to be any suspicious circumstances at this time. With the warmer weather, it's tempting to go into the water to cool off, but I'd like to remind everyone of the dangers of playing near or swimming in rivers, lakes and reservoir and would strongly urge against this."
But the family's lawyer, Attiq Malik, told the BBC's Victoria Derbyshire show on Wednesday that the force's speed at publishing a statement "within hours" of Shukri's death and ruling out suspicious circumstances, left insufficient time to properly investigate the matter.
"Do you believe the police force treated you differently because they are institutionally racist?"
"Yes"
The family and lawyer of Shukri Abdi, who drowned aged 12, say police prematurely concluded her death was not suspicioushttps://t.co/ZSgFXsqCZT#VictoriaLIVEpic.twitter.com/V4zf8Noiix
— Victoria Derbyshire (@VictoriaLIVE) August 14, 2019
He added: "The family's firm position is they have only been treated in that way because of their race, and had it been a different racial background more sensitivity would have been given, more investigation would have been done."
Shukri's mother Zam Zam Ture told the programme the police had "tried to convince her" that her daughter had been swimming, despite the family's protestations that Shukri could not swim, and was wearing full Islamic dress, so she would be unlikely to try.
More than 5,000 people have signed a petition calling for "Justice for Shukri", in which her uncle Mustaf Omar is quoted as saying: "She was a sweet, innocent child. Her mum is absolutely destroyed. Everything about it is out of character for her.
"She couldn't swim so she wouldn't even go near the water."
Shukri's family have also alleged Shukri, the oldest of five children and new to the country, was being bullied. ITV reports that bosses at …read more
Source:: The Huffington Post – UK Tec
(Visited 4 times, 1 visits today)