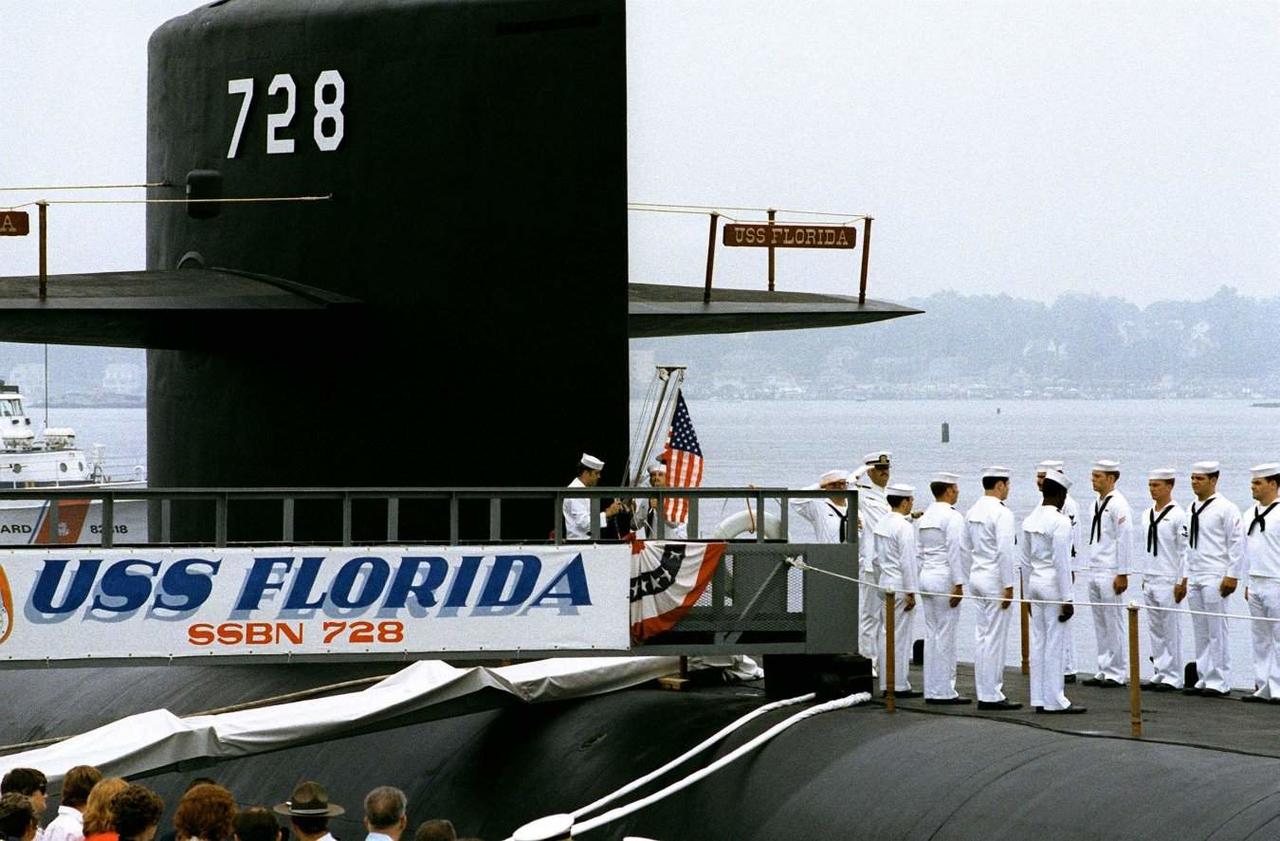 The US Navy ignored concerns over a sexually explicit "rape list" of female submariners circulating aboard the USS Florida – the second Navy submarine to integrate female crew members, according to records obtained by Military.com through a Freedom of Information Act (FOIA) request.
"The sexually explicit list describes various USS Florida females by appearances, characteristics and various sexual acts the creators of the list wish to perform with them," though it is important to note that an investigation found that "the list describes aggressive sexual activity, but does not reference non-consensual acts."
According to the report, there were two lists in existence; the first ranked the 32 women onboard the sub's 173-person crew by attractiveness using a star system. The second included sexually explicit comments next to each name which corresponded to the star rankings, according to a 74-page report detailing the misconduct.
On June 3, 2018, a sailor aboard the Florida printed the first list with the names of every female Gold crewmember when the sub was at Naval Support Facility Diego Garcia in the Indian Ocean. The sailor gave the list to a female petty officer the following day. It included between one and four asterisks next to every woman's name.
About 10 days later, that same sailor printed the second list and again gave it to the same female petty officer. The sailor told her the lists were housed on the submarine's computer network, where they were updated every few weeks. Male crewmembers were going to vote again on them soon, the sailor told the petty officer. -Military.com
The report says female crewmembers were full of "fear, anger and disgust," while men said they were "horrified, appalled, outraged and less trusting." One woman said the lists made "her question all the males on the boat."
Capt. Gregory Kercher, commander of the submarine's Gold Crew, was alerted to the list in June. Kercher reportedly ordered an investigation into the sub's computer network to try and determine who had accessed the list, however he did not open a full investigation or notify his command.
"Although he took some action in response to the list, there is no question that those minimal actions fell far short of expected standards and norms for an event of this magnitude," Rear Adm. Jeff Jablon, former commander of Submarine Group 10, wrote to a superior.
Kercher was subsequently removed from his post in …read more
Source:: Zerohedge.com