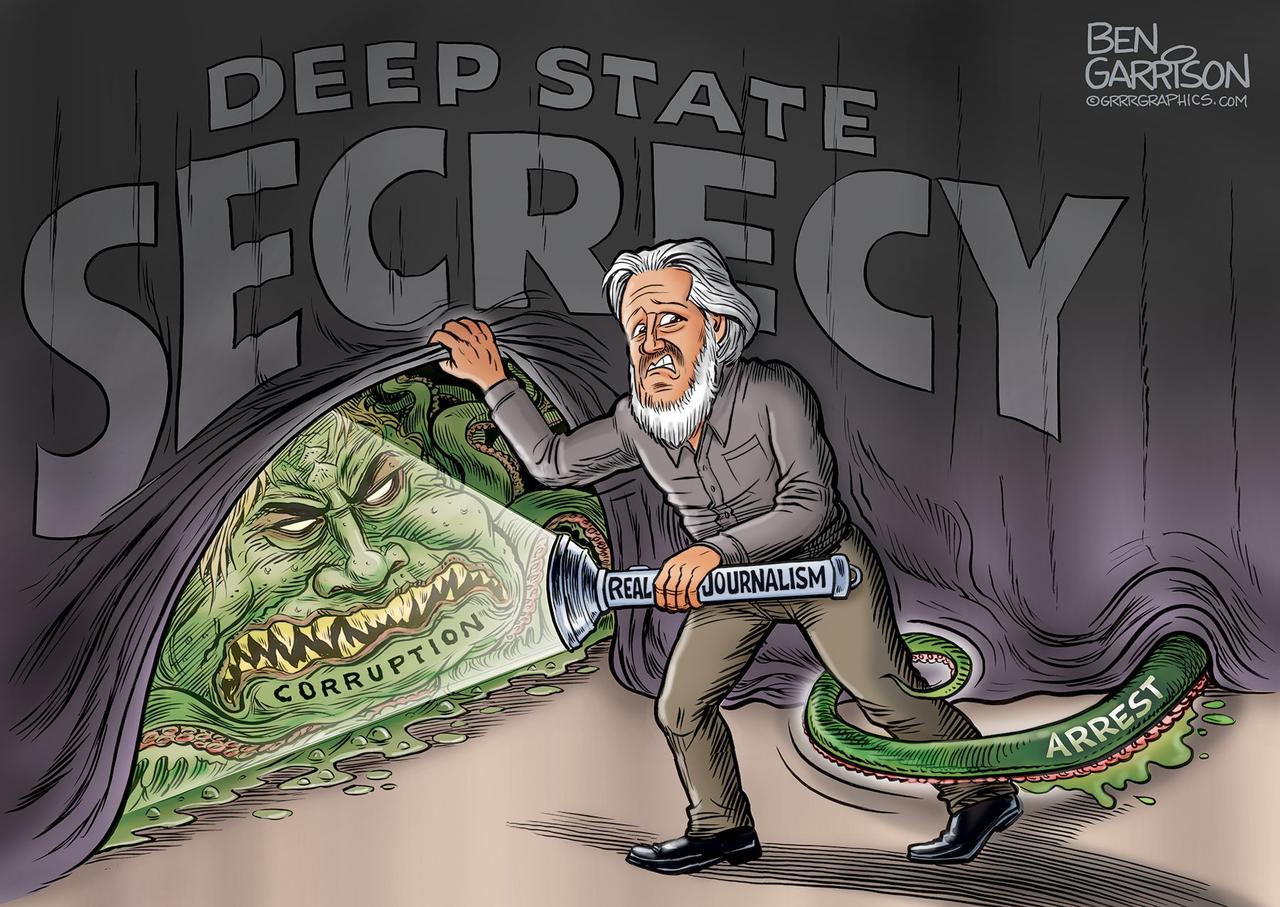 Authored (satirically) by CJ Hopkins via The Unz Review,
I don't normally do this kind of thing, but, given the arrest of Julian Assange last week, and the awkward and cowardly responses thereto, I felt it necessary to abandon my customary literary standards and spew out a spineless, hypocritical "hot take" professing my concern about the dangerous precedent the U.S. government may be setting by extraditing and prosecuting a publisher for exposing American war crimes and such, while at the same time making it abundantly clear how much I personally loathe Assange, and consider him an enemy of America, and freedom, and want the authorities to crush him like a cockroach.
Now I want to be absolutely clear. I totally defend Assange and Wikileaks, and the principle of freedom of the press, and whatever. And I am all for exposing American war crimes (as long as it doesn't endanger the lives of the Americans who committed those war crimes, or inconvenience them in any way). At the same time, while I totally support all that, I feel compelled to express my support together with my personal loathing of Assange, who, if all those important principles weren't involved, I would want to see taken out and shot, or at least locked up in Super-Max solitary … not for any crime in particular, but just because I personally loathe him so much.
I'm not quite sure why I loathe Assange. I've never actually met the man. I just have this weird, amorphous feeling that he's a horrible, disgusting, extremist person who is working for the Russians and is probably a Nazi. It feels kind of like that feeling I had, back in the Winter of 2003, that Saddam Hussein had nuclear weapons, which he was going to give to those Al Qaeda terrorists who were bayonetting little babies in their incubators, or the feeling I still have, despite all evidence to the contrary, that Trump is a Russian intelligence asset who peed on Barack Obama's bed, and who is going to set fire to the Capitol building, declare himself American Hitler, and start rounding up and murdering the Jews.
I don't know where these feelings come from. If you challenged me, I probably couldn't really support them with any, like, actual facts or anything, at least not in any kind of rational way. Being an introspective sort of person, I do sometimes wonder if maybe …read more
Source:: Zerohedge.com
(Visited 2 times, 1 visits today)