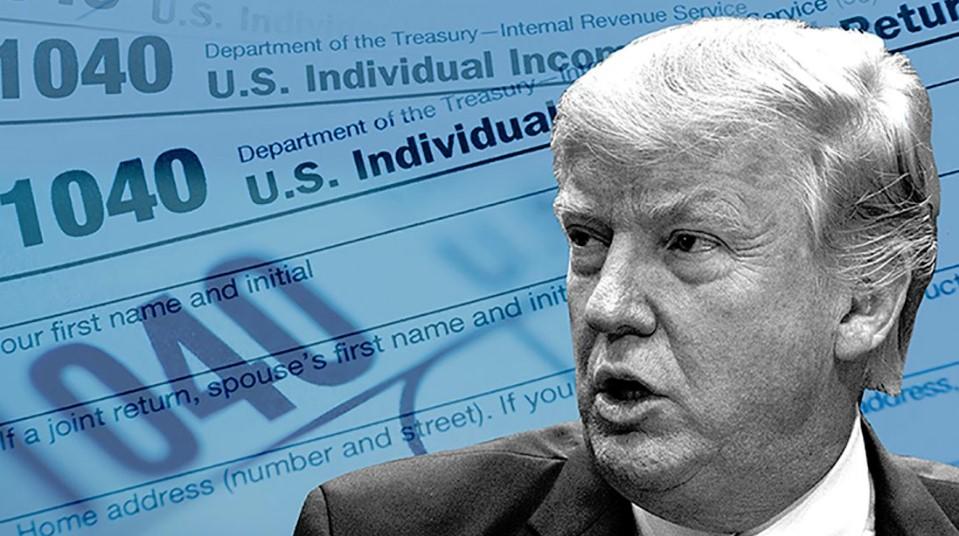 Donald Trump's tax cut, passed in 2017, benefited nearly 66% of all Americans in the form of lower taxes. But now, as today's deadline to file taxes for the past year rolls around, a new survey shows just 20% of taxpayers believe that their taxes have actually gone down, according to Bloomberg . The tax cuts, which were supposed to pay for themselves, have also swelled the deficit, making it even harder for President Trump to use them as a talking point in 2020.
Dan Eberhart, a major Republican donor said: "The Democrats really outmaneuvered the Republicans by convincing the American people that the main thrust of the tax reform package was to cut taxes for the wealthy. Republicans failed to fully explain the success to voters."
Trump will try to promote the tax cut on Monday in Minnesota, a potential swing state for 2020. It's part of a week of events designed to promote the tax law's effect on the economy.
The tax cuts were sold as a catalyst for economic growth and reduction of the deficit. Senate Majority Leader Mitch McConnell assured the public in December 2017 that the measure would contain the deficit and also be a "revenue producer". Larry Kudlow said last week at the tax cut package has "already paid for itself " – a statement that does not gel with government data.
Instead, the United States' budget shortfall grew by 17% to $779 billion in 2018, which the CBO has attributed partly to the tax law. Along with additional spending that has been signed into law, the CBO projects this deficit will surpass $1 trillion by 2020.
However, when the law passed, Mitch McConnell said: "If we can't sell this to the American people, we ought to go into another line of work."
An NBC/Wall Street Journal poll this month showed that just 17% of Americans believed their taxes had been cut. A Reuters poll in March showed that 21% thought the same. This is despite an analysis by the nonpartisan Tax Policy Center that two out of three taxpayers would see their taxes go down. The biggest benefits, however, go to the top 1%, who are expected to receive an average tax break of $62,000, while the middle 1/5 of earners got an average tax cut of $1090, or about $20 per week.
Nathan Rigney, an analyst at H&R Block's Tax Institute told the …read more
Source:: Zerohedge.com
(Visited 1 times, 1 visits today)