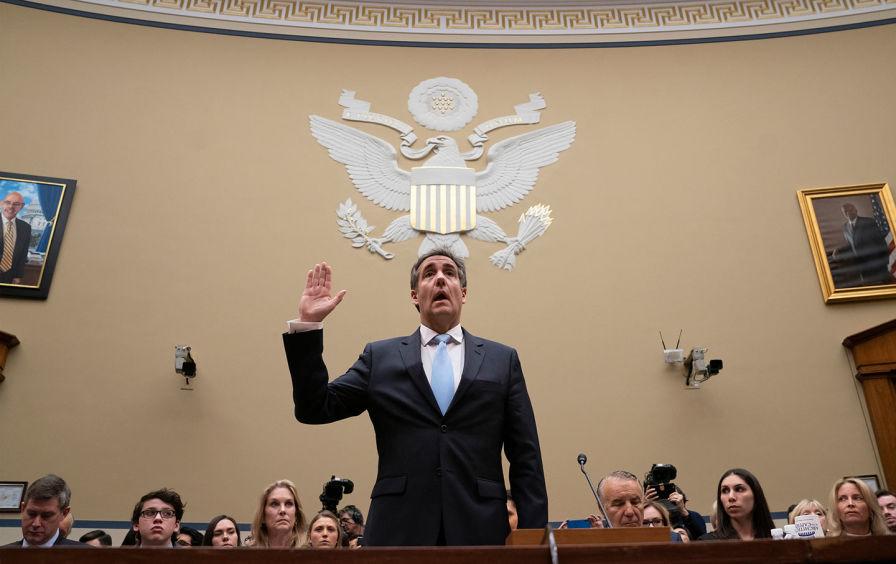 Authored by Aaron Maté via TheNation.com,
Robert Mueller has yet to allege collusion, and Democrats who accuse Trump of being a Kremlin conspirator are silent when his policies escalate tensions with Russia…
As we await the rumored delivery of special counsel Robert Mueller's final report, it is looking increasingly unlikely that the document will allege a Trump-Russia conspiracy. To date, Mueller's numerous indictments and voluminous court filings have not accused a single American of collusion with Russia. And, tellingly, prominent media and political voices, who have spent two years raising expectations that Mueller will find collusion, are now quietly moving the goalposts.
A significant hurdle in the hunt for collusion is that every close associate to "flip" on President Donald Trump has stated that they did not witness it.
In his recent congressional testimony, former Trump fixer Michael Cohen said that he has seen no evidence of Trump-Russia collusion, and knocked down several pillars of the conjecture surrounding it. In re-avowing that he has never been to Prague, Cohen rebuked a central claim of the Steele dossier that he traveled there to pay off Russian hackers. Cohen's denial deals a serious blow to the credibility of the dossier's author, Christopher Steele. It also underscores the credulousness of FBI officials, members of Congress, and the many news outlets that relied on and amplified Steele's material. Cohen also poured cold water on suspicions fueled by Steele that Russians have compromising material on Trump.
There are differing perspectives on how Cohen addressed another "bombshell" at which he was at the center. In January, Buzzfeed Newsreported that Mueller has evidence that President Trump directed Cohen to lie to Congress about the failed Trump Tower real-estate project in Moscow. The story triggered wall-to-wall news coverage until Mueller's office issued an unprecedented statement that called Buzzfeed's reporting "not accurate." Cohen echoed Mueller's denial by asserting that "Trump did not directly tell me to lie to Congress." When pressed on why he never corrected the Buzzfeed story and the multiple outlets that echoed it, Cohen responded, "We are not the fact-checkers for BuzzFeed."
Buzzfeed nonetheless claimed vindication because Cohen also told Congress that he had lied after inferring from Trump's public and private statements that the president wanted him to. Buzzfeed's editor in chief, Ben Smith, argued that Cohen had confirmed the story because one of its "core central pieces" was that "Cohen thought he had been told to …read more
Source:: Zerohedge.com
(Visited 1 times, 1 visits today)