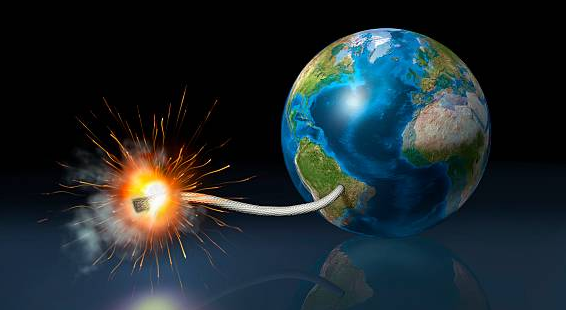 Authored by Marshall Auerback via TruthDig.com,
In the aftermath of the greatest financial calamity since the Great Depression, then–chief of staff for the Obama administration Rahm Emanuel made the call for aggressive action to prevent a recurrence of the meltdown of 2008.
Although the U.S. government's system of checks and balances typically produces incremental reform, Emanuel suggested that during times of financial upheaval, the traditional levers of powers are often scrambled, thereby creating unique conditions whereby legislators could be pushed in the direction of more radical reform. That's why he suggested that we should never let a crisis go to waste. Ironically, that might be the only pearl of wisdom we ever got from the soon-to-be ex-mayor of Chicago, one of those figures who otherwise embodied the worst Wall Street-centric instincts of the Democratic Party. But give Rahm props for this one useful insight.
But we did let the crisis of 2008 go to waste. Rather than reconstructing a new foundation out of the wreckage, we simply restored the status quo ante, and left the world's elite financial engineers with a relatively free hand to create a wide range of new destructive financial instruments.
To cite some examples, consider the case of the UK, where England's local councils have taken on significant risk via structural financial products known as "LOBO loans" (lender option borrower option). Financial blogger Rob Carver explains how they work:
"[Let's] say I offer to lend you £40 and charge you 3% interest for 5 years. Some other guy comes along and offers you the same deal; but the twist is he will have the option to ask for his money back whenever he likes.
"You wouldn't borrow money from him because it's clearly a worse deal. …
"Suppose he sticks to his guns but as a concession he will lend you the money at only 2.9% interest. Would you take that? What about 2.5%? 2%?"
What Carver is describing here is the so-called "teaser": a seductively low starting interest rate that is sufficiently attractive to induce the buyer to take on the LOBO in the first place. It's designed to entice someone away from fixed interest rate borrowing (which at least has the virtue of being constant and therefore more readily predictable). The seductive quality of the teaser is that one's borrowing costs might appear "cheaper" than the higher initial fixed-rate costs offered by the Public Works Loan Board (PWLB), a …read more
Source:: Zerohedge.com