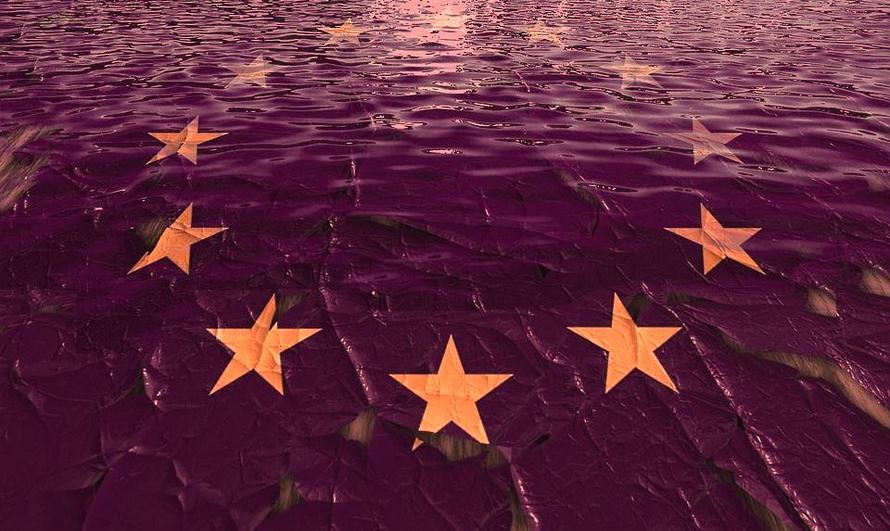 Authored by Alastair Crooke via The Strategic Culture Foundation,
An establishment pillar of the European 'order' – the Frankfurter Allgemeiner newspaper – explicitly touches the 'live rail', which is to say, it ran an op-ed last month titled 'A Nazi EU?', speculating on whether or not the present EU, dominated by Germany, should be understood as a lineal extension of German National Socialism.
This has not before been an issue at all touched upon in mainstream German discourse. That it appears at all signals something important: a recognition that the dissidence being experienced by the EU has its roots in something other than just populist grievance tantrums. It is the resurfacing of an ancient struggle for the 'soul' of the international political order.
The author, Jasper von Altenbockum, quotes the AfD (Alternative für Deutschland) leader, Alexander Gauland, at its party conference, saying that the:
"Corrupt, inflated, undemocratic and latent totalitarian apparatus" of the EU should have no future. Gauland traced a popular line of reasoning: Because democratic legitimacy deficits can be observed in EU supranational institutions, [one must conclude that the EU] must be a coercive regime. The radical opponents of progressive integration [however] go one step further: They compare the EU … to the European ideology under National Socialism …
"Gauland also [advanced] a recently popular argument, which [allows] Brexit to gain a historical justification: [Speaking about European Unification], Gauland in Riesa said:
"This goal was pursued by the French under Napoleon and, unfortunately, in a way, by the National Socialists. And, as everybody knows, England opposed them.
"What [that means, is that Gauland takes us beyond the mere claim of the EU being] a " latent totalitarian apparatus". [Rather, it suggests that] the EU and German European politics are in continuity with the Nazi propaganda of the European Union. There can hardly be a worse reproach. It provides the AfD with the welcome side effect of being able to present itself as immune to Nazi ideology".
Well, as might be expected, von Altenbockum sees little to connect the European project with earlier Nazi racial ideology, but nonetheless he does concede that it is not only Gauland and the AfD ("fast becoming the German Brexit party") who see these national socialist connections, however "the continuity of the European project from the National Socialist era is also considered by historians", especially since Germany has again been accused of hegemonic strivings in Europe. As early as …read more
Source:: Zerohedge.com
(Visited 1 times, 1 visits today)