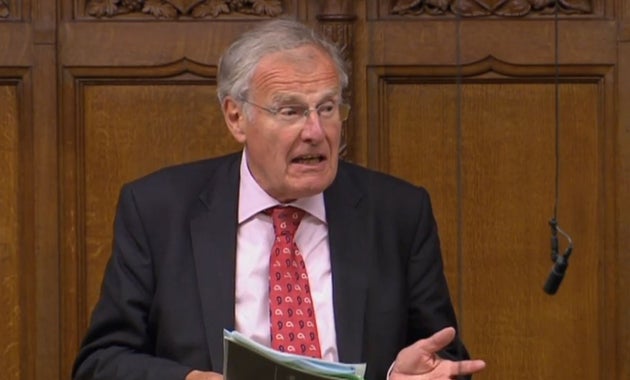 Controversial Tory MP Christopher Chope has had his office door covered in toy dinosaurs after he blocked a bill designed to protect girls from female genital mutilation.
The 71-year-old sparked anger from campaigners and MPs on both sides of the Commons on Friday when he shouted "object" during a debate about amending the Children Act to include female genital mutilation (FGM).
The bill would allow courts to issue protection order if they think a child is at risk of the illegal procedure, which sees a female's external genitalia deliberately cut or removed.
Photos from parliament on Monday showed the Christchurch MP's office adorned with plastic dinosaurs, thought to have been placed there in protest of his actions last week.
Just been sent this picture of Christopher Chope's door in the Commons. God I love our fanny defending MPs.
Tory MP Christopher Chope Does It Again – Blocks Bill To Protect Women At Risk Of FGM
Sir Christopher Chope's Office Covered In Knickers As He Returns To Work
Source:: The Huffington Post – UK Tec
(Visited 1 times, 1 visits today)