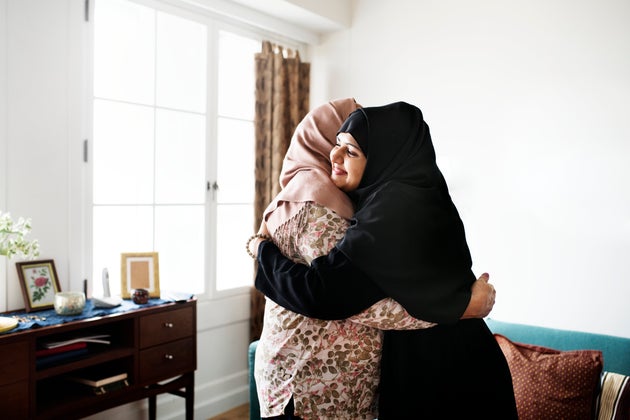 Older mothers have been told they risk traumatising their children by choosing to have babies later on in life – in their forties and fifties.
Fertility experts say children may not cope with caring for their frail and elderly parents or be able to deal earlier with parental death than their peers. Although the doctors do not specifically mention fathers, only mums, in the warning.
Undoubtedly there are positives of growing up with older parents – more lived experience to draw on, an increased likelihood of financial stability, all that emotional wisdom. If your older parents go on to retire, they might become more dependent on you. Equally, they may simply be more involved and available in your life.
According to the Office for National Statistics, women aged 45-49 had 705 babies in 2001 and 2,048 in 2016. Those aged 50-54 had 53 babies in 2001 and 218 in 2016. Two babies were born to mums over 55 in 2001 and 20 in 2016.
In recent years, an increasing number of high-profile mothers, including celebrities like Janet Jackson, have also pushed the boundaries of what is considered the upper-age bracket for childrearing.
While fertility doctors have said this is a slippery slope and not necessarily to be seen as a positive thing, children of older parents have been telling us why they loved growing up with an older and sometimes wiser mum or dad.
When George Ward, 30, from Brighton, was born, his dad was already 45 (although his mum was only 30) and his soon-to-be stepdad was 48. He says that from a young age he didn't think much about their age.
"They both worked like most of my friend's parents and all adults just seemed old," he says. "I think that as long as you have a supportive relationship with your parents it doesn't really matter how old they are!"
George was just nine when his stepdad retired and says that was when his age hit home, although he confesses even now, at the age of 79, his stepdad "looks like he should be at work".
In terms of positives, he says, financial stability was a big one. "They were probably more financially secure than some of my other friend's parents as a result of being older. This probably had a significant impact on my upbringing without me being aware of it. I never remember …read more
Source:: The Huffington Post – UK Tec
(Visited 1 times, 1 visits today)