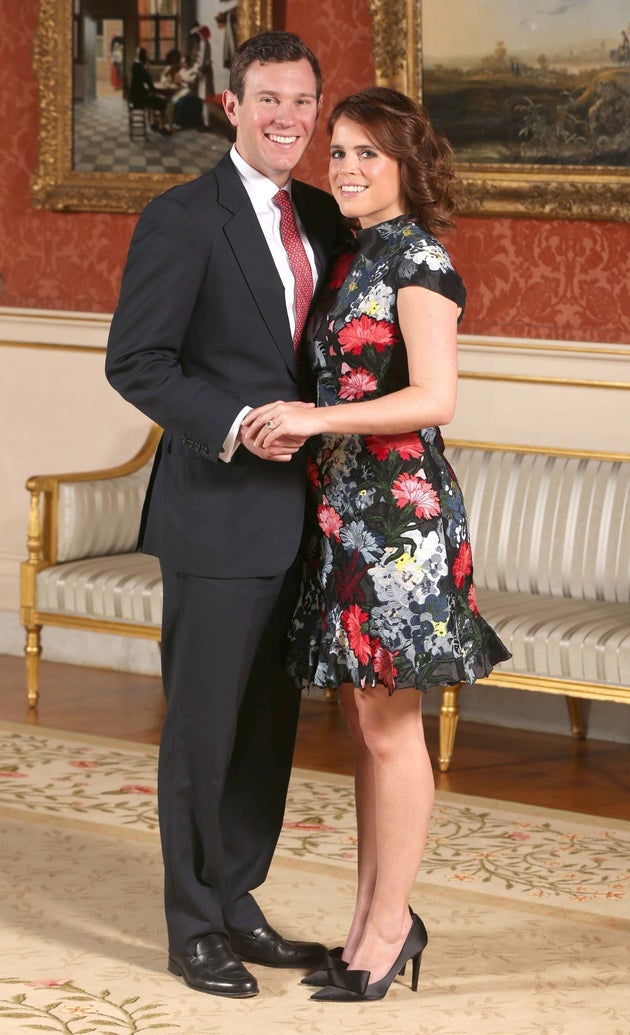 Princess Eugenie is to marry partner Jack Brooksbank at Windsor Castle on Friday morning. The 28-year-old, who is ninth in line to the throne, has been dating Brooksbank (former manager of Mayfair club Mahiki) for seven years since they met on a skiing holiday.
It is the second royal wedding of the year to be hosted at Windsor Castle, following Prince Harry and Meghan Markle's ceremony back in May, but unlike the Duke and Duchess of Sussex, Eugenie will be married on a weekday.
In their decision to marry on Friday October 12, the couple join the growing number of people in the UK shunning Saturday and Sunday nuptials.
In fact there are now so many Friday weddings that Bernadette Chapman, who runs the UK alliance of wedding planners, tells HuffPost UK that the day is classed by industry insiders as a 'peak day' for most venues and suppliers.
Where once a weekday wedding would have been a guaranteed cost-saving exercise, a Friday do is now unlikely to save you huge amounts of money. There might be the odd reductions here and there but, overall, you won't slash your budget in the way you could on a Tuesday or Wednesday, for example.
So why do people do it? Especially when you're a royal and can afford to pay premium. The security alone for Princess Eugenie's wedding is estimated to be costing the taxpayer between £2-£4 million in policing: a figure that would be dizzyingly expensive regardless of the day of the week.
Chapman says people choose Fridays for a number of reasons. Often it comes down to venue. "Popular venues can get booked two years in advance so sometimes availability is a problem for Saturdays. Better to have their chosen venue on a Friday then second choice venue on a Saturday," she says.
It also makes sense if you want a longer weekend to recover before heading back to work or off on your honeymoon.
Lucy*, 30, a bride who has chosen to have a Friday wedding, told us she agrees it is important to be able to enjoy the whole weekend – she and her fiancé feel they can afford to put on a better party and that people can let their hair down.
She says the day is so popular now that guests aren't surprised when they open the invite. "We're not concerned …read more
Source:: The Huffington Post – UK Tec
(Visited 2 times, 1 visits today)