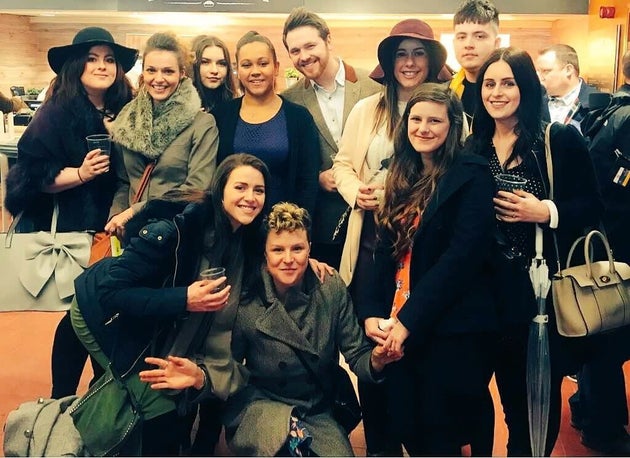 Imagine what Fridays could look like if you didn't have to go to work: a morning free of the rush-hour commute; time spent working on hobbies, or enjoying life with your pre-school kids. You could start baking or get to the gym more often, or simply get to enjoy your weekend uninterrupted having already ploughed through the life admin and chores ahead of Saturday morning. Simply put: life would have better balance, and time would feel less fraught.
A nice idea, but unaffordable for many. Now imagine how having Fridays off would feel if you were still being paid a full-time salary. That's what Frances O'Grady, the general secretary of the Trades Union Congress (TUC) called for in a speech this autumn, arguing that advancements in technology which seem to keep us pinned to our desks longer, should in fact be helping us all to work less.
If, like most full-time workers in the UK, you're knackered after slogging through five-day work weeks since the very start of your career, then that definitely sounds appealing. So is it possible? HuffPost UK tracked down four companies already working four-day weeks to find out about the highs, the lows, and the compromises.
"One of the things I'm most proud of is that we have a few dads working here who have young children, and they get to spend Fridays with their kids – which in any other circumstance I can't see would happen," Chris Downs, co-founder of design tech company Normally tells HuffPost UK. "So the fact this has enabled some dads to spend more time with their kids on a weekly basis, to get to know them and bring them up – that for me beats profits. It's our proudest achievement."
Normally adopted the four-day working week early; it's a "non-negotiable" principle of the company. The 14 staff members have only ever worked four days a week since Normally was founded in 2014.
The four companies we spoke to – a retailer, a design and technology company, a digital marketing agency, and a PR company – all approach the working week in a different way. But they all have one thing in common: they believe that having an extra day off in the week makes for happier and well-rested colleagues, which in turn equals better quality work.
Working more hours doesn't make you more productive
"It's almost as if people measure your success …read more
Source:: The Huffington Post – UK Tec
(Visited 1 times, 1 visits today)