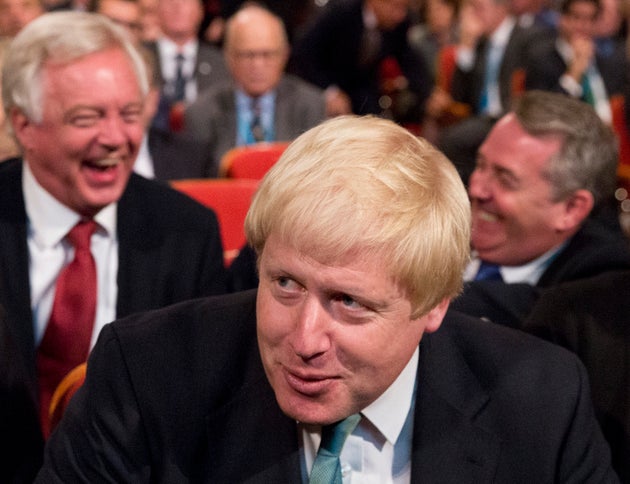 Men have utterly dominated the debate on Brexit in Parliament, new analysis shows, with almost 90% of Westminster contributions on the EU coming from male MPs.
Male parliamentarians spoke for a total of 12.5 hours in all debates on Britain withdrawing from the bloc, while women took up just 2.4 hours, the study by Women for a People's Vote found.
By scrutinising the three main Westminster debates on Brexit, researchers also discovered:
Male MPs spoke 97,383 words, compared to women's 18,333.
Women made contributions for just 10% of the time allowed in debates, even though they make up 32% of Britain's MPs.
In debates on other issues, women made 32% of contributions.
The analysis has sparked concern that women's voices are being drowned out, amid fears they could be hardest hit by any fresh round of austerity Brexit ushers in.
It comes as Prime Minister Theresa May is on the cusp of a deal with Brussels, with negotiators ironing out issues over the Northern Irish border and customs.
Some of the leading pro-Brexit MPs in the House of Commons include Boris Johnson, Liam Fox, Jacob Rees-Mogg, Sir Bill Cash, Sir Edward Leigh and Iain Duncan Smith.
On the remain side of the argument, some of the most vocal male MPs are Ken Clarke, Stephen Kinnock, Hilary Benn, Chuka Umunna and Sir Nicholas Soames.
It is not the first time claims have been made about Brexit debate revolving around men.
The pro-Brexit campaign group Leave Means Leave, which is backed by Nigel Farage, has only two women and one person of colour named in its list of 46 official supporters.
According to its website, only two of the official supporters are women – Brexit minister Suella Braverman and Tory MP Andrea Jenkyns – and seven of the 46 are men called John.
Labour MP Alison McGovern, who backs a second referendum on Brexit, said post-Brexit moves towards deregulation could have a significant impact on women, and female voices must be heard.
She told HuffPost UK: "Women are disproportionately impacted by Brexit, but our voices are being drowned out by mansplaining men in Westminster."
McGovern said the EU protects workers' rights which disproportionately impact women, such as disability rights, maternity rights, the working time directive and environmental regulations.
"It's women who get hit the worst whilst there is a Brexit-led economic downturn, women whose rights are most likely …read more
Source:: The Huffington Post – UK Tec
(Visited 1 times, 1 visits today)