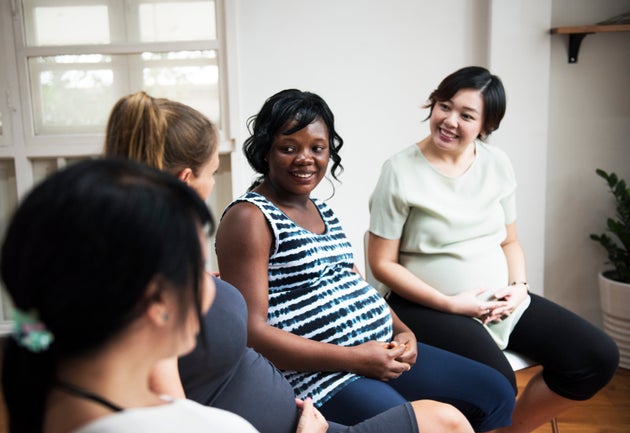 As a senior midwife, I have seen pretty much all kinds of birth you can imagine. Home birth and no pain relief to instrumental birth with loud voices, panicked parents and spinal anesthetic. I haven't had children but there's no fear of childbirth for me whatsoever.
But according to Catriona Jones of the University of Hull and speaker at The British Science Festival, graphic social media accounts and women sharing traumatic birth stories are causing fear of childbirth (tocophobia) to rise.
According to a study last year, an estimated 14 per cent of pregnant women suffer from tocophobia globally, and the proportion appears to have risen since 2000.
Jones, who researches tocophobia, claims "all you have to do is Google 'my experience of childbirth', and you are met with a tsunami of stories…Women are very good at telling each other horror stories about childbirth."
Justine Roberts,
9 Things You Need To Know About Depression In Pregnancy
Women Must Keep Talking About Their Experiences Of Childbirth – For Everyone's Sake
Do Parenting Forums Drive An Increase In Fear Around Childbirth?
…read more
Source:: The Huffington Post – UK Tec
(Visited 1 times, 1 visits today)