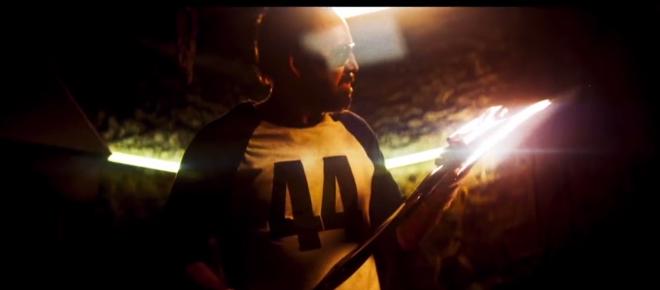 Nicolas Cage fans got a glimpse of a special preview screening of his film "Mandy" which premiered on September 13 at select Alamo Drafthouse and Regal Cinemas. The film opened in select theaters on September 14.
Devoted fans gather to support Nicolas Cage film 'Mandy'
To celebrate, RLJE Films, LegionM, and their partners organized several meet-ups across the country for fans to gather and discuss Nicolas Cage's career. Fans received a "Mandy" poster and a limited-edition "Mandy" pin. Following the film was a recorded Q&A from the Egyptian Theater in Los Angeles featuring Nicolas Cage, director Panos Cosmatos, Linus Roache, and moderator Kevin Smith. Unfortunately, there were no questions taken from the audience.
"Mandy" is an intense, dramatic "rock opera" set in 1983 that follows Red Miller (a lumberjack) and his wife, Mandy Bloom. They live in peaceful tranquility in the Pacific Northwest wilderness. When Mandy is abducted and killed by a religious cult, Red hunts down the culprits and all hell breaks loose.
…Read more …read more
Source:: blasting news
(Visited 1 times, 1 visits today)