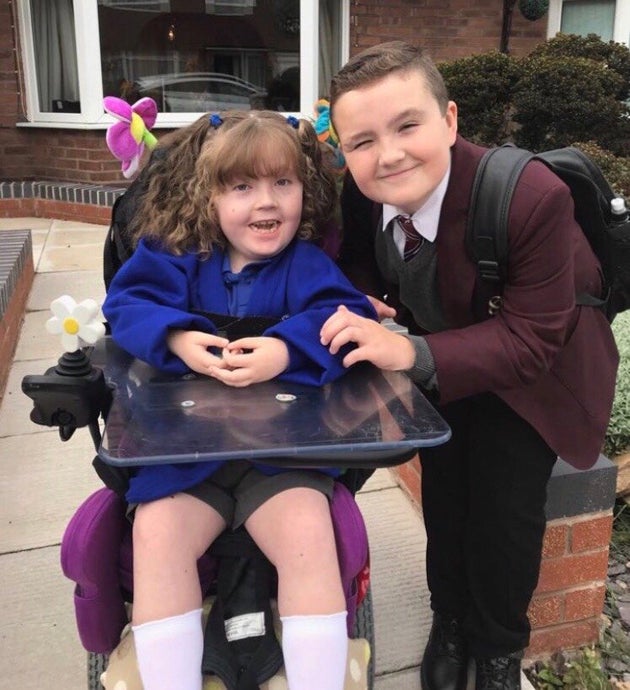 Shocking new figures suggest one-in-five secondary school children in England care for sick and disabled family members at home in what campaigners have called "a monumental wake-up call" for a "systematic" problem.
New data from BBC News and the University of Nottingham shows there could be many more young carers than previously thought.
A leading charity claims austerity and cuts to benefits mean children are increasingly having to pick up the pieces and help care for parents or siblings.
The Carers Trust is now calling on the government to take urgent action to ensure support services are in place for children across the country who may be struggling with the extra responsibility heaped on them.
The figures show that 22% of children who responded to a questionnaire admitted to caring for a family member who had an illness or disability. Nearly a third of those children are responsible for high-level caring for relatives who need support with everyday tasks.
Official figures on young carers is not gathered, although the 2001 census – which is completed by the adults in the household – only identified 166,000 young carers in England aged between five to 17.
If the results reflect the country as a whole, the results of the research would mean more than 800,000 secondary school children aged 11-16 years in England are having to care for someone at home. It would also mean that 260,000 are regularly doing domestic work, household management and emotional care.
Researchers say the new findings are the clearest and most current picture available of the number of children who have to care for someone at home in England.
Twelve-year-old Nick Ollerenshaw is one of the thousands of children who has caring responsibilities at home. He lives in Manchester with his parents Jaclyn and Mark, and his sister Willow.
Willow, who is now seven, was diagnosed with congenital muscular dystrophy when she was a baby. It's a condition which means she is totally dependent on round-the-clock care. She also has moderate learning disabilities and autism.
The family were put under further pressure when Mark suffered a brain haemorrhage two years ago. It was a long and hard road to recovery for the police officer and Jaclyn said it added to her son's responsibilities at home. Last year, Willow also underwent a serious operation, which was repeatedly delayed, which the whole family found incredibly stressful.
Nick is involved in most aspects of Willow's daily …read more
Source:: The Huffington Post – UK Tec
(Visited 1 times, 1 visits today)