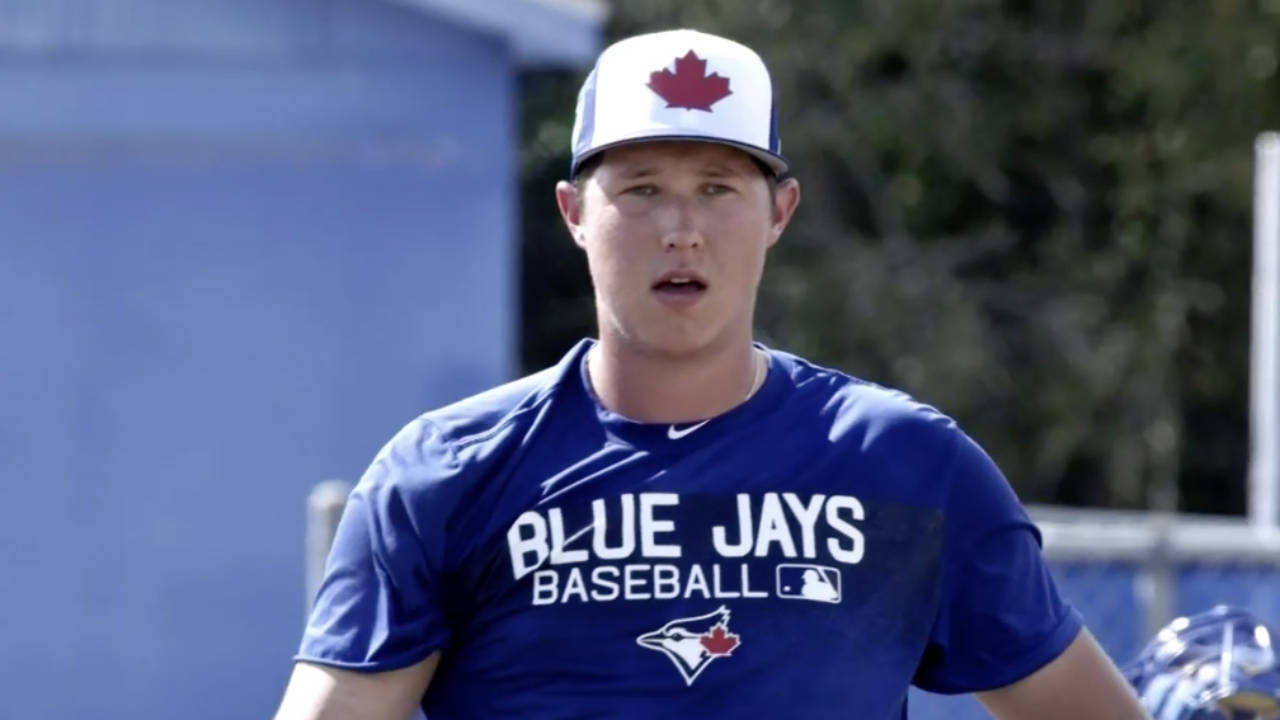 Nate Pearson, the top pitching prospect in the Toronto Blue Jays system according to both MLB.com and FanGraphs, remembers the morning of May 7 well.
"I woke up very excited — just like I always am when it's time for me to take the mound. I was looking forward to having success that day," Pearson said this week during an interview on At the Letters. "Unfortunately, it didn't go the way that I hoped — I left the field in a cast."
A second-inning comebacker caught Pearson on the right forearm, causing a non-displaced fracture of his ulna. Pearson's first start of the minor-league season — he missed the beginning of the year with an oblique injury — was also his last.
"As soon as it hit me, I knew something bad happened," Pearson said. "I've had comebackers — a couple that have hit me. But it's never been my throwing arm. Maybe you take one off the shin or the calf. But nothing like that. That was a different sort of pain, for sure.
"I was just in disbelief that night. You couldn't have told me that I would be coming home in a cast. I'd be like, 'no shot, you're crazy. How would that even happen?'"
Pearson was in the cast for five weeks letting his arm heal. He then spent months re-strengthening his atrophied muscles and working through a slow, deliberate throwing program. He finally got back on a mound in August, throwing live BP, and made his long-awaited return to competition last week in an exhibition game with the Lansing Lugnuts.
He hit the first batter he faced with a two-strike breaking ball — "I was trying to throw the nastiest slider known to man," Pearson admitted — but settled in from there, getting three quick outs before returning to strike out the side in his second inning. Pearson says it felt like he was picking up right where he left off.
"I think I'm back to myself," he said. "I was able to flash all my pitches for strikes and they had good action on them."
Now, Pearson will try to salvage what he can from his lost season. He's scheduled to continue building up his arm in Florida's instructional league before joining other top Blue Jays prospects with the Surprise Saguaros in the six-week Arizona Fall League beginning this …read more
Source:: Sportsnet.ca
(Visited 1 times, 1 visits today)