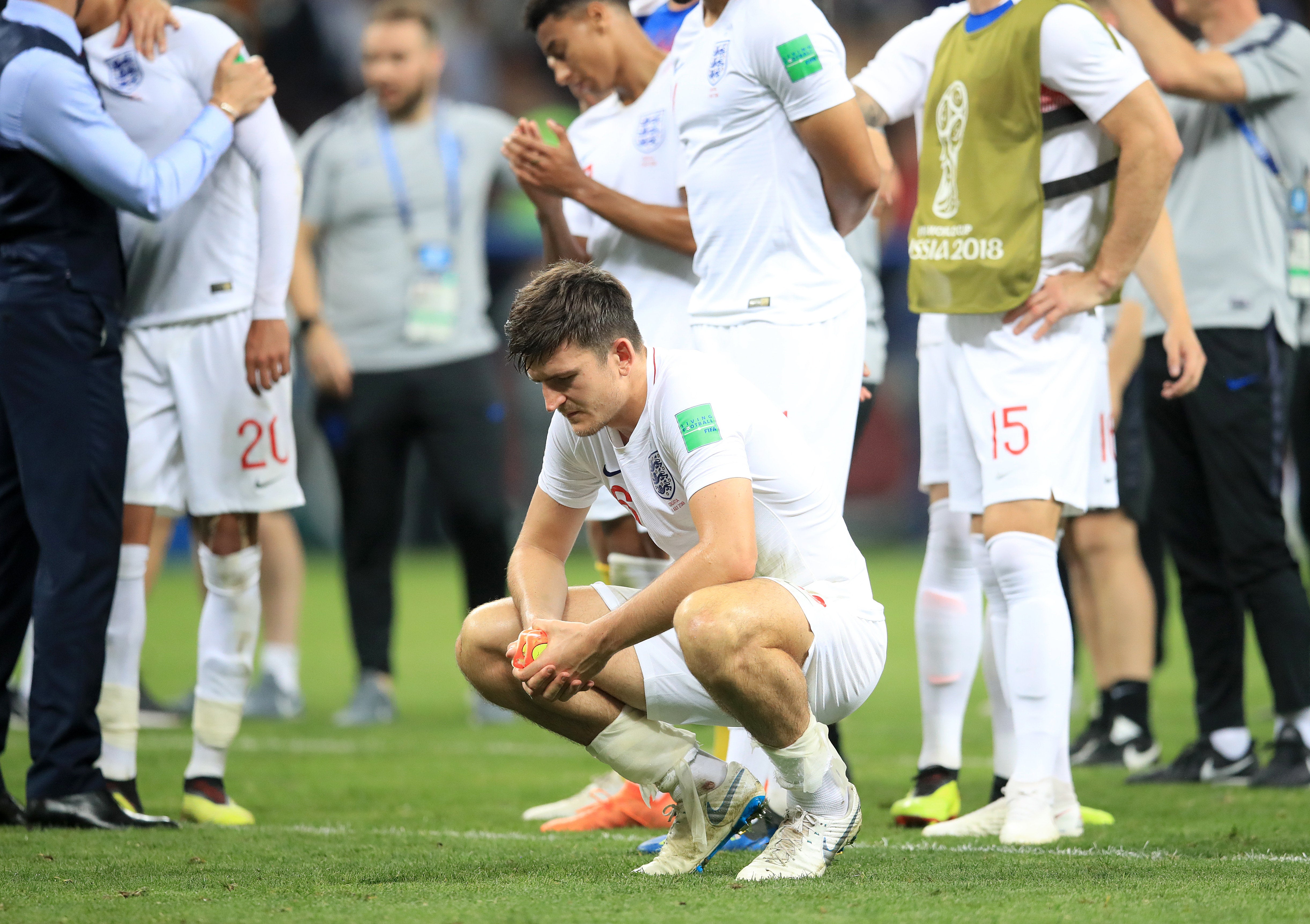 Numerous celebs have shared their commiserations online, after England's crushing to defeat to Croatia in the World Cup semi-final.
Gareth Southgate's side left the competition after losing in extra time, leaving many famous faces absolutely devastated.
Liam Gallagher, Lily Allen and Cheryl were among those who posted messages on Twitter:
That England team were biblical and the best thing to come out of this is that we got a proper manger Gareth Southgate you rule LG x
— Liam Gallagher (@liamgallagher) July 12, 2018
We still changed the history of the past 28 years ???? I'm proud of how far we came and proud of Gareth Southgate. Congrats boys ???????????????????????????? ????????
— Cheryl (@CherylOfficial) July 11, 2018
Thanks to the England team, and manager, for giving us this beautiful World Cup run. It's been a ride.
— David Baddiel (@Baddiel) July 11, 2018
It's coming home to someone else.
— Sam Claflin (@samclaflin) July 11, 2018
One day, It will come home. And it will feel incredible. x
— James Corden (@JKCorden) July 11, 2018
Not coming come pic.twitter.com/4WUDFSmze5
— LILY ALLEN (@lilyallen) July 11, 2018
Sad. Proud. Annoyed. Relieved. Disappointed. Unsurprised. Impressed. Vexed. Gutted. Elated. Deflated. Despondent. Encouraged. Defeated. Defiant. Broken. Resilient. Inspired. Silly. All those things #ENGvCRO ???????????????????????????? ????????
— Stephen Fry (@stephenfry) July 11, 2018
Gareth Southgate for prime minister
— Wolf Alice (@wolfalicemusic) July 11, 2018
Eloquent as ever, Danny Dyer offered his thoughts after extra time:
Oh… so it's not coming home then… bollocks…. #threelions#worldcup
— Danny Dyer (@MrDDyer) July 11, 2018
And of course, Piers Morgan had something to say too:
OK, I've stopped wailing.
Gareth Southgate & his young England team did the country proud.
We went a lot further than I thought we would & performed with great credit on & off the pitch.
Losing sucks but the future looks very exciting with this talented group of players. End. pic.twitter.com/oTMk6RiGF7
— Piers Morgan (@piersmorgan) July 11, 2018
Finally, will.i.am's tweet deserves a special mention:
I'm upset and frustrated…
Now I'm going to eat and chew my vegan meal hard & Angrily…I might break my jaw chewing broccoli because I'm so angry that England lost…we could have won…arrrhggggg!!!!
— will.i.am (@iamwill) July 11, 2018
What on earth?
England will play their final game in the World Cup tournament on Saturday, …read more
Source:: The Huffington Post – UK Tec
(Visited 2 times, 1 visits today)