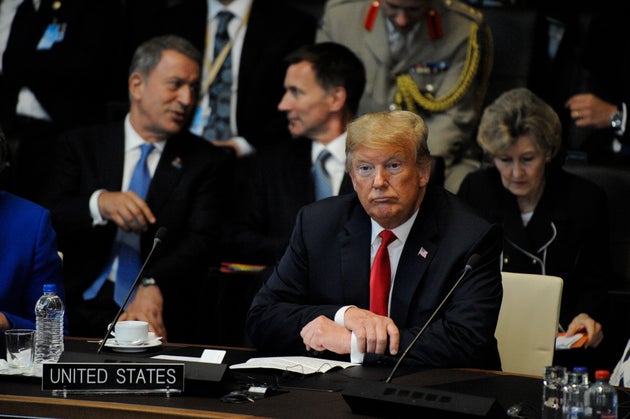 We shouldn't be surprised. Like a well-advertised horror film, Donald Trump's presidency has been every bit as shocking as his campaign rhetoric had suggested it would be. Never mind the American Dream, welcome to the human rights nightmare.
We were warned. The election campaign rhetoric about Mexican "rapists" and "drug dealers" and constant talk of building a border wall. Approving remarks about waterboarding torture and abuse "a hell of a lot worse". The"America First" inauguration speech and its clear threat to multinational bodies like the United Nations.
Though some commentators predicted a sensible trimming back of the wilder elements of Trump's campaign rhetoric once he was in the White House, if anything it's been the opposite. From those terrible early weeks of the discriminatory travel ban, the draconian quota on refugees, the reinstatement and expansion of the anti-women "global gag" rule, and the decision to sacrifice the rights of the Sioux Tribe to the interests of Big Oil, the shocks and jolts have never let up.
In Trump's first 18 months we've had the disastrous decision to relocate the US embassy in Israel to Jerusalem, the announcement to withdraw from the Paris Agreement on climate change and the UN Human Rights Council, massive US arms deals to Saudi Arabia and Bahrain, meeting with leaders like Xi Jinping, Rodrigo Duterte and Kim Jong-un in which human rights concerns were sidelined, remarks which indulged neo-Nazis in Charlottesville, and an abject failure to introduce gun control laws despite the Las Vegas massacre and sickening school shooting after school shooting.
It's an appalling catalogue of shame. And this doesn't even include the shocking separation of child migrants from their parents at the Mexican border. As we've seen, even Trump's so-called U-turn on this came with an intention to simply lock up entire families, not introduce more humane policies. He doesn't seem to care. Do you?
Well, a lot of people do care, in the United States and around the world. President Trump's visit to Britain is an …read more
Source:: The Huffington Post – UK Tec
(Visited 2 times, 1 visits today)