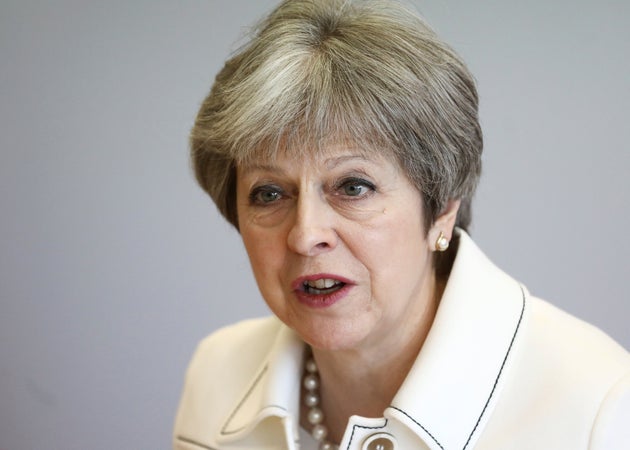 EU citizens will be able to work in the UK without a visa on a "temporary" basis under Theresa May's plan for Brexit.
In a move likely to infuriate Hard Brexiteers in the Tory Party, the Prime Minister will allow EU workers to "travel freely" for "tourism and temporary business activity".
The proposal, part of a long-awaited report on what May hopes to secure from her Brussels negotiations, seems to contradict comments made by the Home Secretary on Wednesday that EU citizens would no longer have an "automatic right" to "hop on a plane" and come to work in the UK.
The document – which prompted the resignations of David Davis, Boris Johnson and Steve Baker – proposes the UK would maintain "frictionless trade" with the EU by mirroring its customs rules, and confirms the Government wants a close relationship with the EU on goods and agri-foods.
But the document is sketchy on detail in key areas, including when the new customs arrangements would come into place and how long EU citizens would be able to work in the UK without a visa.
It is likely to provoke a backlash from Brussels, as it seeks to effectively keep the UK in the Single Market for goods, but not services – something which has been repeatedly ruled out as "cherry picking" by EU leaders.
The white paper repeatedly states that freedom of movement will come to an end after Brexit, but says further details on the UK's new immigration policy will be produced after the Migration Advisory Committee has released its report in September.
However, the Government has ruled out the need for visas in certain scenarios, and pledged to produce a system that will "support businesses to provide services and move their talented people."
That plan seems to go against comments made by Home Secretary Sajid Javid on Wednesday.
Appearing before the Home Affairs Select Committee, Javid said: "There will be no automatic right for anyone in the EU, or anyone else for that matter, to just make a unilateral decision that they can just hop on a plane or ferry and just come and work in the UK. That will end."
On the new customs plan, the white paper states the UK's proposal for a free trade area includes "the phased introduction of a new Facilitated Customs Arrangement that would remove the need for customs checks and controls between the UK and the EU as if in …read more
Source:: The Huffington Post – UK Tec
(Visited 2 times, 1 visits today)