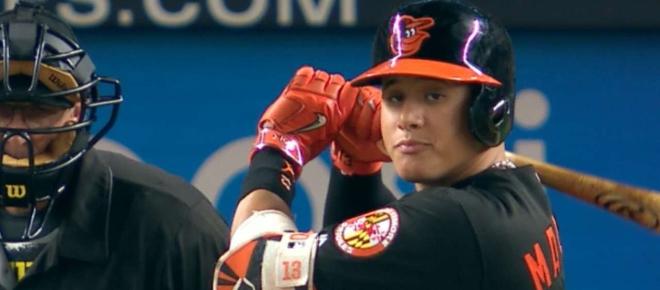 When it comes to the MLB trade rumors involving Baltimore Orioles star Manny Machado, the New York Yankees are a team that has continued to pop up. The team was linked during Spring Training during an incident involving slugger Aaron Judge possibly trying to pitch Machado on the Yankees. Now, it's being reported that New York has shown interest in the Orioles player, but fans are wondering if any movement will be made to make a deal.
Yankees have 'inquired' about Machado
A report on Monday (July 9) from the Baltimore Sun's Eduardo A. Encina said that the Yankees have "inquired with the Orioles about trading" for the All-Star player. However, Encina also notes that "discussions have not progressed." Basically, the Yankees have yet to make an offer to Baltimore. There was some previous speculation as to whether or not Baltimore would trade him to one of their AL East rivals, but the Orioles executive president previously hushed that talk. Dan Duquette said he would be open to it.
…Read more …read more
Source:: blasting news
(Visited 11 times, 1 visits today)