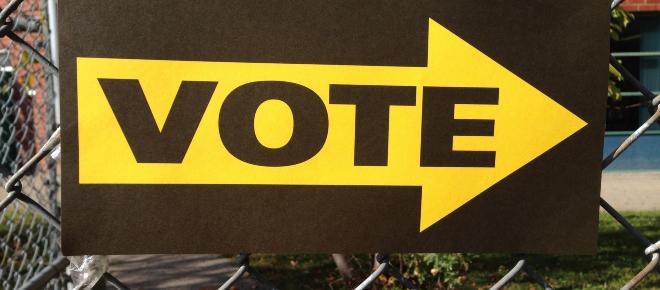 Recently, the eyes of the American political world were focused on West Virginia. Pundits and other onlookers were eager to see if Don Blankenship, a former coal executive who went to prison after a tragic mining accident took the lives of 29 people, could pull the upset and secure the Republican nomination for the U.S. Senate. Ultimately, Blankenship finished in a distant third place behind the state's Attorney General, Patrick Morrisey, and U.S. Representative Evan Jenkins. There are a number of other primary contests that have drawn attention, including:
1) June 5 – California
Longtime Democratic incumbent Dianne Feinstein is facing a challenge from Kevin de Leon, the President pro tempore of the State Senate, the Boston Globe reported. Given California's unique election rules, it's highly possible the two could end up facing off again in November's general election. Feinstein has been favored to retain her seat, but de Leon's insurgency has been a bit of a shock to the party system and it has been speculated that it could be a sign of a troublesome future for other Democratic incumbents.
2) June 12 – Virginia
In Virginia, Republicans are poised to choose a candidate to go up against the Democratic incumbent, former Governor and Vice Presidential candidate Tim Kaine. Three candidates have gotten the bulk of attention. State legislator Nick Freitas, a former Army Green Beret, has been favored by the libertarian wing of the party, according to Star Exponent. E. W. Jackson is an African-American (though he has famously preferred to be called an 'American of African descent') pastor and veteran of the Marine Corps who has drawn attention for, among other things, his criticisms of Barack Obama and the Revs. Jesse Jackson and Al Sharpton. Jackson previously ran for Lieutenant Governor in 2013. Corey Stewart, a Prince William County politician, has made headlines with his staunch views on immigration. In 2013, he lost the nomination for Lieutenant Governor to Jackson.
3) June 26 – Maryland and Utah
Democratic incumbent Ben Cardin was first elected to the Senate in 2006 after being elected to 10 terms in the House of Representatives, the Baltimore Sun noted. He has been heavily favored to win his party's nomination once again, but the race has received a large amount of attention as one of his opponents in Chelsea Manning, the former Army soldier who was famously convicted after leaking a high volume of classified info to …read more
Source:: blasting news
(Visited 1 times, 1 visits today)