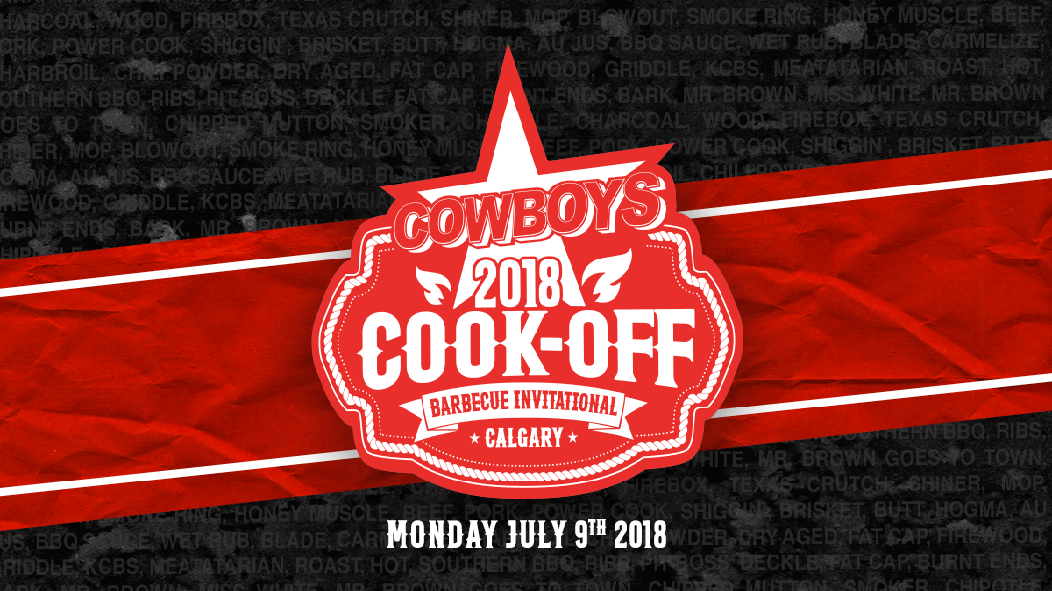 The 2018 Cowboys Cook-off will bring Calgarians together to celebrate and promote our Alberta farmers!
Date: Monday July 9, 2018
Location: Cowboys Music Festival Tent – 421 12 Ave SE, Calgary
Time: 12:00 PM – 5:00 PM
Starting with the best Rangeland, we grow the best grains, which in turn makes Alberta beef & Alberta pork simply the best! 50 teams from across the province will test their skills and compete in this inaugural "thrill of the grill", all-day cook-off!
Coming together, each team will experience a cowboys stampede party like no other. Engage your office and showcase your unique & fun creativity, while encouraging collaboration, communication & teamwork – all while supporting our local farmers!
Each participating team of 10 will be supplied:
Meat:
2 lbs side pork ribs and/or 12lbs alberta beef brisket
Eat:
smoker, charcoal
team bbq pit area
Extras:
10 bbq pit boss passes!
10 x two-person weekend chute passes! ($5000 value)
50 spectator tickets for the office! ($750 value)
Register your team HERE!
For more information, and to purchase tickets to the event, click here! …read more
Source:: Sportsnet.ca
(Visited 1 times, 1 visits today)