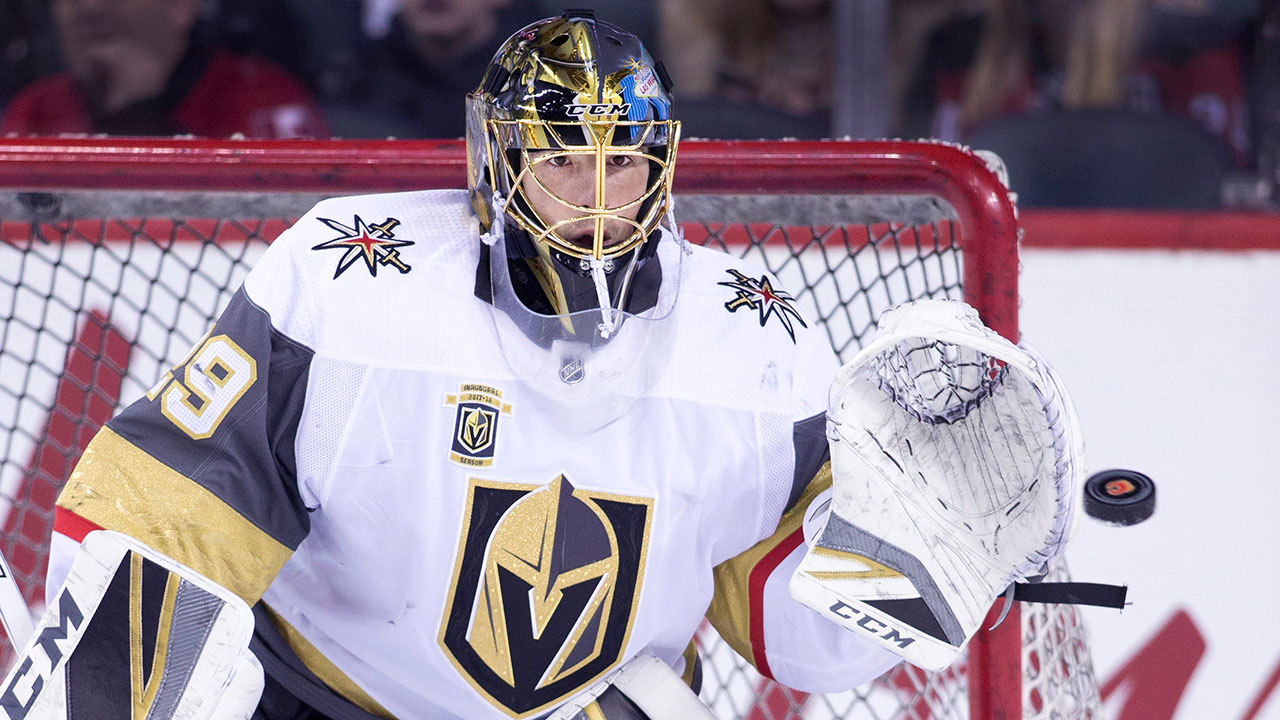 LAS VEGAS — The Vegas Golden Knights figured they might get something special by crossing a respected goaltending coach with an accomplished goaltender.
Dave Prior and Marc-Andre Fleury are making quite the pair for the historically successful expansion team.
Fleury, a three-time Stanley Cup champion goalie, brought a wealth of experience when he was selected during last year's expansion draft. He's aiming for a fourth Cup as Vegas returns home from Winnipeg tied 1-1 in the Western Conference final — Game 3 is Wednesday night.
He has hit it off with Prior, Vegas' goaltending coach who has helped the 13-year veteran pick up some new tricks.
"He's a great man," Fleury said. "I think it shows, he's been around for a long time. So much experience, he's seen a lot of goalies, guys I grew up watching and liking, and he's coached them. I think he's somebody that wants me to trust in my ability to do things."
Prior has an old-school approach compared with many current goalie coaches. He thought Fleury would fit with his preferred style and insisted general manager George McPhee target the goalie when Pittsburgh left him unprotected for last year's draft.
"He obviously studies goaltenders all around the league and looks at the way that they're playing the game," McPhee said. "He was excited, and he really advocated for him in our meetings and thought that he could make him even better than he's been."
Said Prior: "When you have somebody who's as gifted as Marc is, it's trying to keep him playing to his potential all the time. He's not a backup goaltender. He's not past his 'best before' date. He still has the capability of playing great."
if ( "1" == true && 'undefined' !== typeof window.getIndexAds ) {
var so = {preroll:{1:{1:{siteID:191888},2:{siteID:191889}}}};
adServerUrl = window.getIndexAds( 'http://pubads.g.doubleclick.net/gampad/ads?sz=640×360&iu=%2F7326%2Fen.sportsnet.web%2FVideo&ciu_szs=300×250&impl=s&gdfp_req=1&env=vp&output=vast&unviewed_position_start=1&ad_rule=1&vid=5785388159001&cmsid=384', so, permalink);
} else {
adServerUrl = "http://pubads.g.doubleclick.net/gampad/ads?sz=640×360&iu=%2F7326%2Fen.sportsnet.web%2FVideo&ciu_szs=300×250&impl=s&gdfp_req=1&env=vp&output=vast&unviewed_position_start=1&ad_rule=1&vid=5785388159001&cmsid=384";
}
Source:: Sportsnet.ca
(Visited 1 times, 1 visits today)