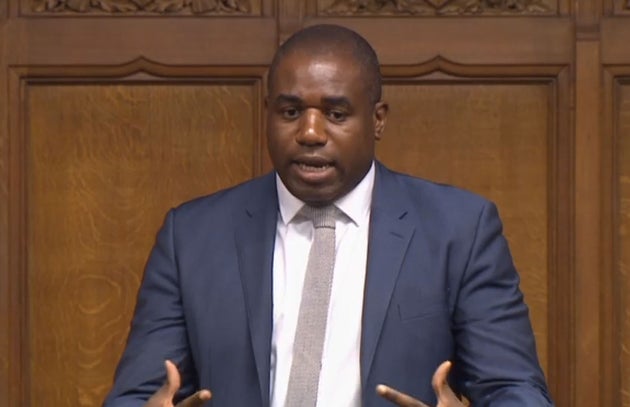 David Lammy has accused Theresa May of shedding "crocodile tears" over the Windrush generation scandal, saying she was warned of what was happening when she was home secretary.
Lammy said a 2014 report had warned of a "a virtually invisible and rarely acknowledged group" who had uncertain immigration status despite having lived in Britain for decades and were being caught up in an immigration clampdown.
The MP said this showed the removal of people who came to Britain decades ago was not "a product of bureaucratic error or overzealous officials" but the "direct result" of May's "hostile environment" policies.
May has said people wrongly forced to leave could get compensation "where appropriate" and offered a third apology to Commonwealth leaders in as many days over how the Government has treated Windrush Britons.
But Lammy said: "The apologies made by the Prime Minister are merely crocodile tears given that her department was fully aware of the human cost that these policies would have…
"It is extraordinary that the Home Office ignored yet more warnings about the impact that their pernicious policies would have."
He added: "The Government has tried to dismiss the Windrush crisis as a product of bureaucratic error or overzealous officials but in reality it is a direct result of the hostile environment policy introduced by Theresa May when she was Home Secretary."
The Windrush generation, named after the ship Empire Windrush that brought some of the first to Britain in 1948, has lived legally in the UK for over half a century.
But many have been treated as illegal immigrants under new policy because they can't produce evidence of their right to remain – a problem compounded by the Home Office destroying thousands of their landing cards in 2010.
There has been mounting pressure on May for her tightening of immigration law – to create what she dubbed a "hostile environment" on the issue – when she was running the Home Office.
The 2014 report Lammy identified was produced by the Legal Action Group (LAG).
In the report, interviewees express their "shock and disbelief" at suddenly discovering their immigration status was in doubt.
They had each been in the UK for decades and many had driver's licences, national insurance numbers and children born in Britain.
One, a 53-year-old working grandfather who came to Britain from Jamaica in 1973, was suspended by his employers when he could not prove he was allowed to work in the country, …read more
Source:: The Huffington Post – UK Tec